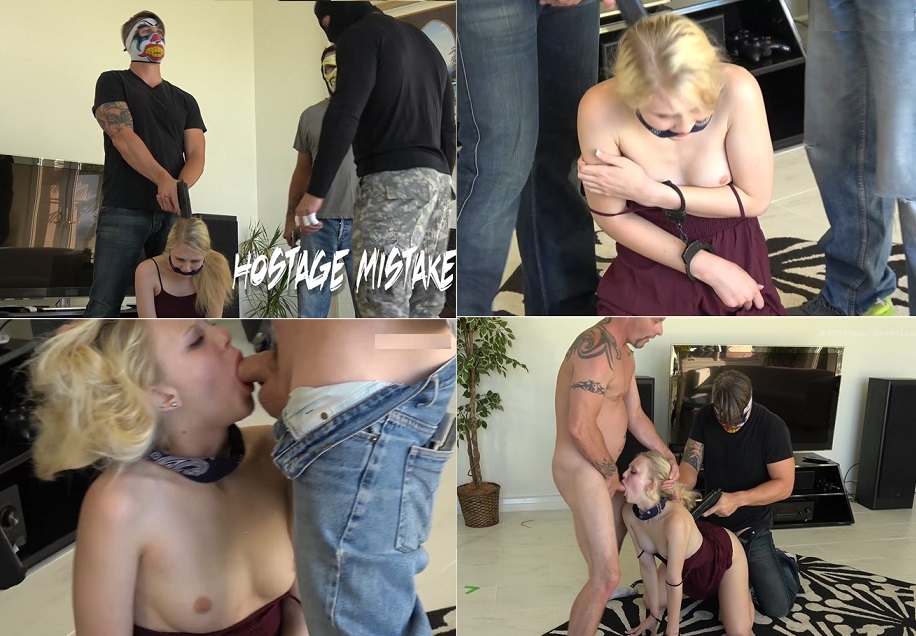 Hostage Mistake
3 masked men are holding a young Daughter hostage. The young Daughter is gaged and handcuffed, dragged to the living room where the leader of this group hands her to the other two guys and tells them to show her good time while he negotiate deal for her return. The leader thinks they deserve it because he doesn't know if anybody will actually make it alive.
After he leaves the other two guys starts molesting the young Daughter.
Reviled her breasts and plays rough with them. They pull her skirt up and rub her pussy. One of the guys pulled her gag down and sticks the barrel of his gun in her mouth and warns her if she bites or dose anything stupid he will blow her head off. Then he replaced the gun with a dick and forced her to BJ. Gagging her with the dick and making her throw up.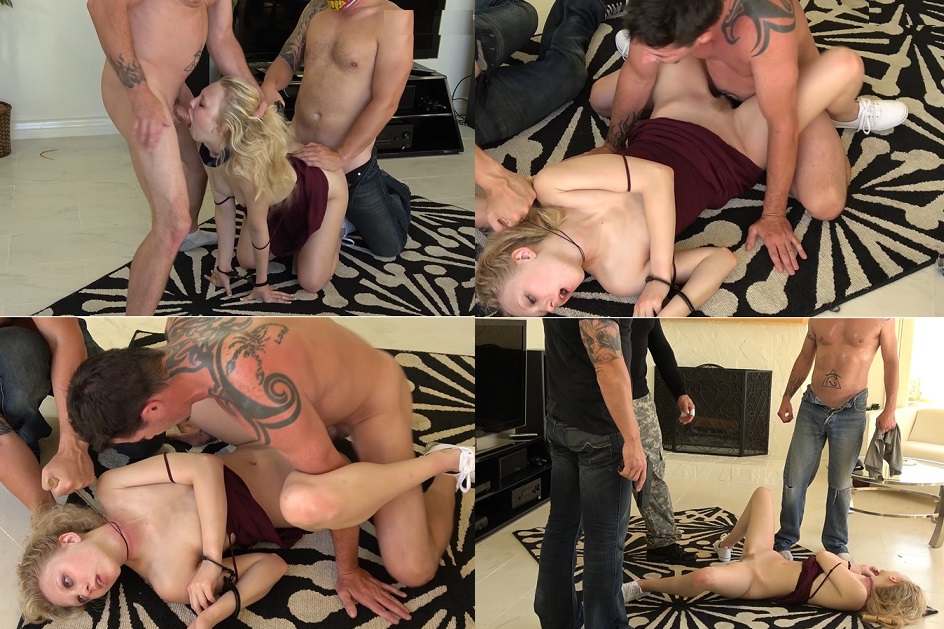 When one guy was enjoying sloppy BJ, the other guy went behind her and fucks her young pussy. They switched and her torturing continues. The man forces her down on the floor continue fucking her pussy missionary when the other guy still fucking, gagging her mouth. Then he starts choking her with his hands, the other guy hands him garrote to kill her. When she is dead, her body continues to twitch which makes one of the guys climaxes on her pussy