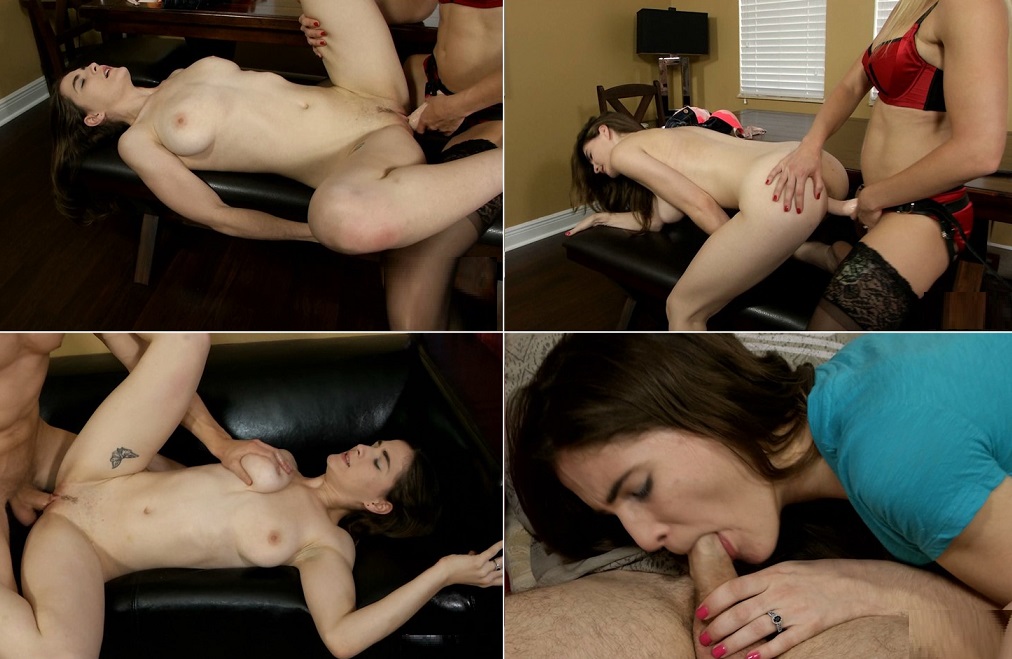 Added: 7/19/14
Scene One: Used by mom
"I will get you the money, just give me one more week" she pleads on the phone. Molly's gambling addiction has put her deep in trouble with the wrong people. If she doesn't get some cash fast bad things will happen to her.
Putting on her thigh high stockings and underwear, Cory gets ready for work when her good for nothing daughter comes into the room asking for money. Cory tells her no, and that she still hasn't paid her back for last time. Molly drops to her knees and begs her mom explaining her problem. "I will do anything for you." she tells her and hesitantly starts to lick her mom's pussy.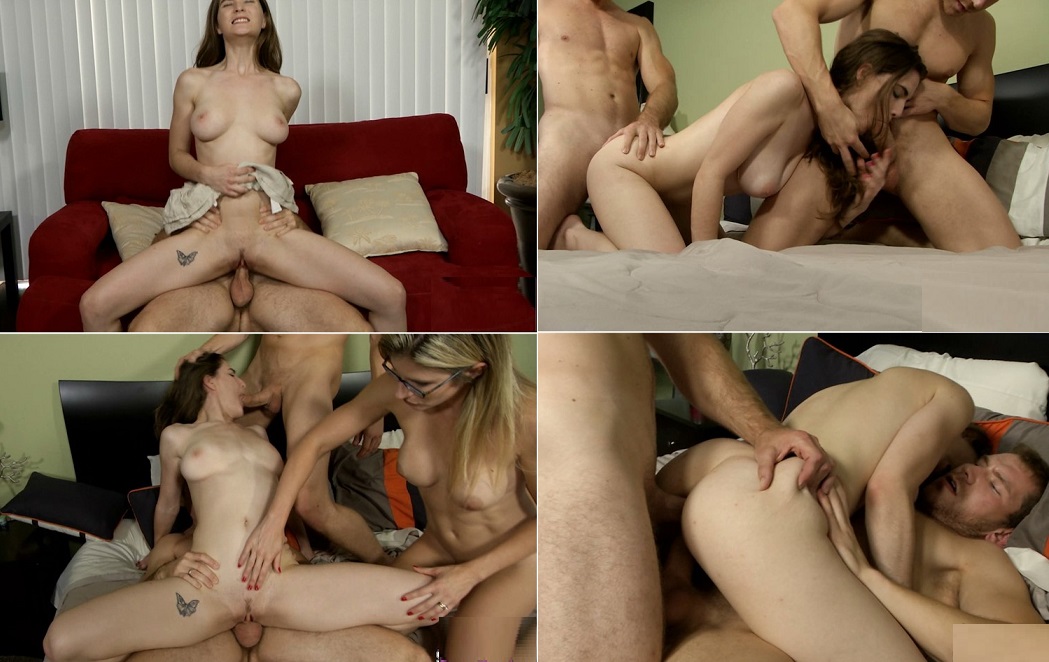 Ripples of pleasure run through Cory's body as she moans at her daughter's tongue. No, she tells herself, she is not going to give in to her daughter like this. She pushes Molly away and puts on a strap on from her dresser drawer. If she wants the money she is going to have to work for it. She makes Molly suck her strap on before driving it into her pussy. Molly asks her mom to stop but Cory keeps fucking her until her anger is quenched.
She throws the money at her daughter and Molly is left wondering the rest of the money will come from.
Scene Two: Selling out to my brother
Taking a deep breath outside of her brothers room Molly opens the door. She explains to her brother her situation and asks him for some money. Alex tells her that he is not giving her any more money and that she still owes him from last time.
Molly asks if he would like to buy any of her things. Alex tells her to leave. She takes off her shirt and asks if he would like to buy that? He agrees and Molly sells each article of clothing to him slowly stripping naked. She asks if he would like to buy her mouth? She pulls down his pants and starts to suck his cock. For more just a little more she will sell him her pussy that he can fuck whenever he wants. Getting on top of him he has little choice but to pay her as she gives him the ride of his life. She drops back down and sucks his load into her mouth, sealing their deal.