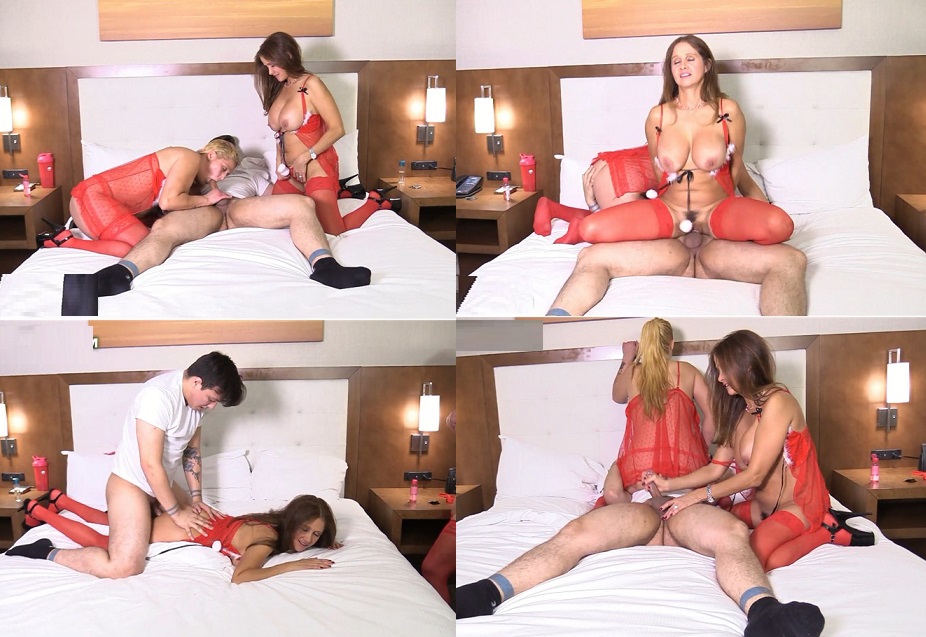 Added: 12/27/17 2:11pm
**Like Mother Like Daughter #20**
Merry Christmas everyone! This week Mia and I wanted to give Elijah a very special gift. We put on some sexy lingerie with red stockings and had him come over. We told him we were going to give him a blow job and that he should give us a gift too. He agreed and was excited! Mia and I then licked and sucked on his dick together. We also took turns while we sat on his face. He licks our pussies so good! We were so turned on that we asked him to fuck us as well and he didn't disappoint us. After he made us both cum we then stroked and sucked on him till he gave us a nice sticky load! These are my favorite gifts!