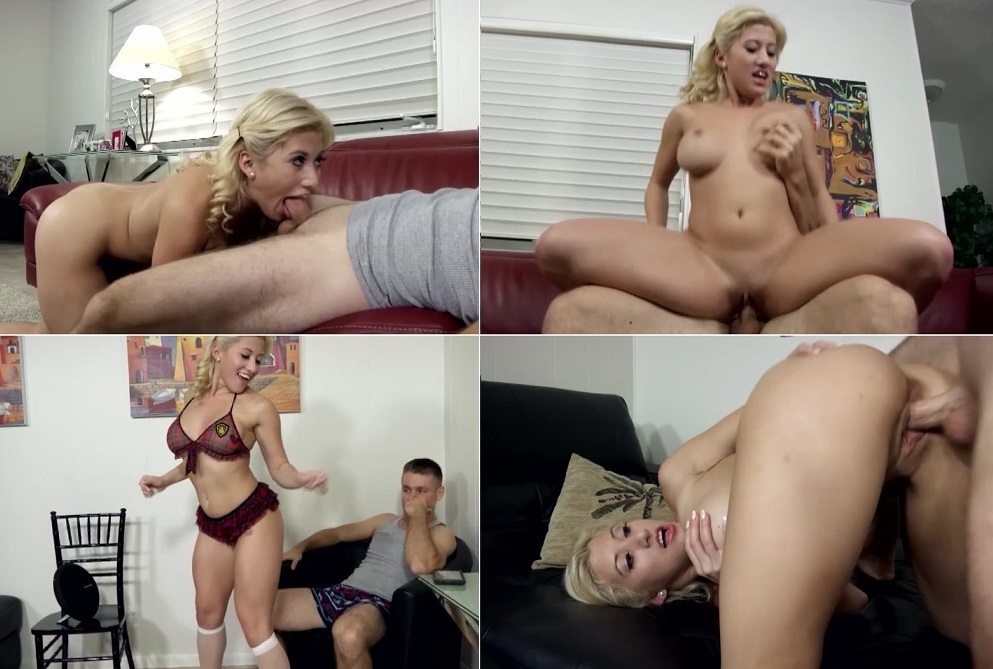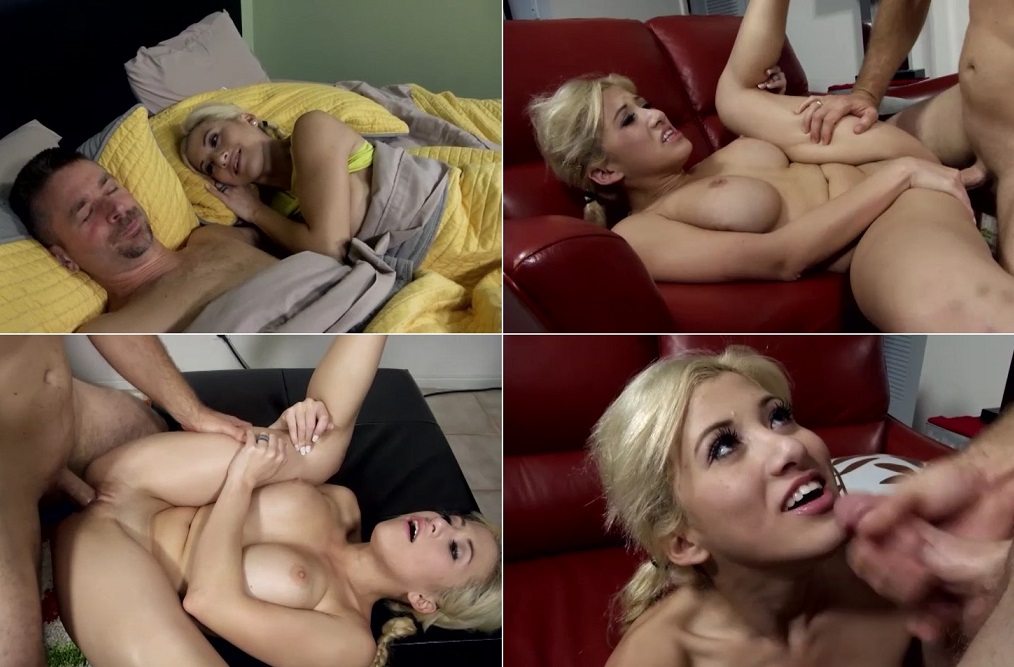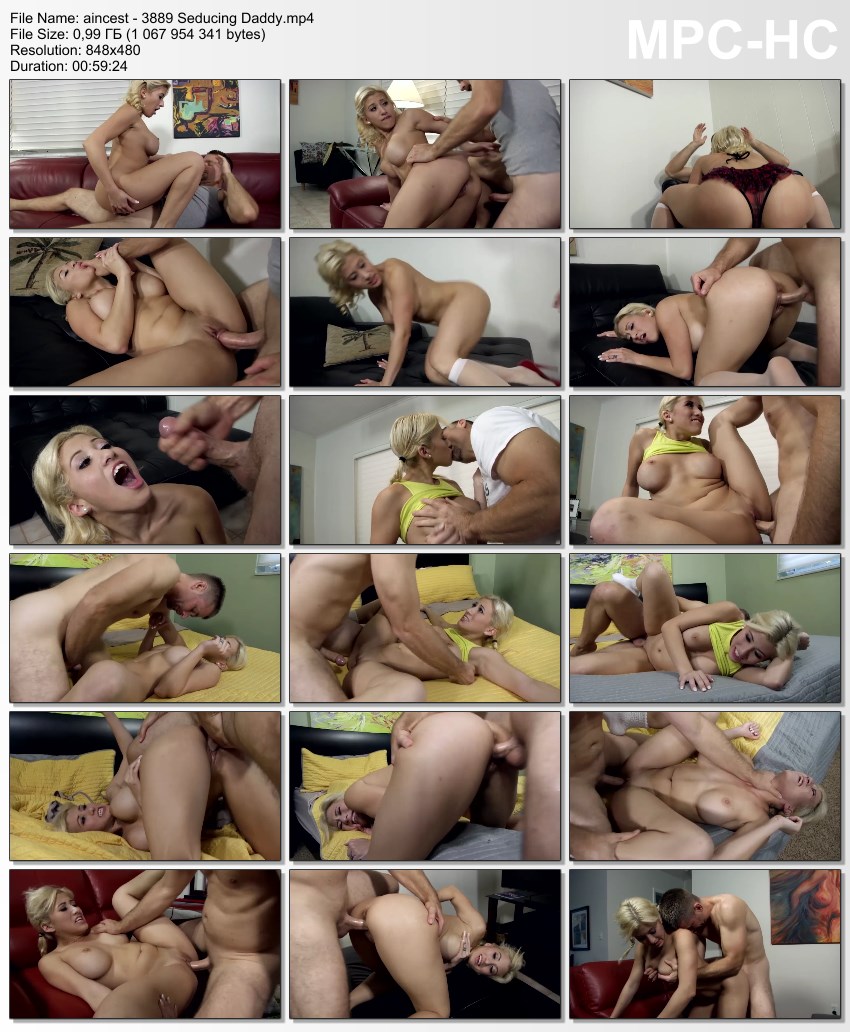 Added: 12/5/15
Scene One: Mom is in the Shower
Daughter runs into the living room wearing only a robe. She tells him, "Quick, Mom's in the shower." Cristi pulls her robe open and pulls her Daddy's boxers off. Her arms are wrapped around him. They kiss each other very hard during this. Daughter hears the water turn off and she quickly runs away before Daddy can finish.
Scene Two: Dirty Dancing Daughter
Dad is sitting on the living room couch. Daughter comes in dressed either very trashy/hooker chic or in a shorts/tank top thing. She is carrying a speaker. She very shyly asks, "Daddy can I do something for you?" She plays a song and begins to strip. When the song finishes and she is completely naked she crawls over to him. Dad comes over and gets on top of her and they have sex.
Cristi has always wanted to taste the Cum of her Daddy and begs for him to cum in her mouth. Knowing Mom no longer swallows he gladly finishes in his daughter mouth. Cristi swallows every drop and thanks her favorite Daddy.
Scene Three: I will Help You
Dad and Daughter are finishing up Breakfast. Dad says, "That was great honey, I'll help you clean up." They start to clean up but after a minute their eyes meet and stare at each other for a moment. She looks away but he gently takes her by the chin and guides her face to where she is looking at him again. The look at each other again and kiss very gently. He picks her up and places her on the table where they undress, he goes down on her and they make love very gently and romantically. Mostly in the missionary position. Lots of passionate and open mouth kissing.
Scene Four: Mom is Sleeping
He picks her up and carries her into his bedroom where they undress, he goes down on her and they make love very gently and romantically. They mostly stay in the missionary position. Lots of passionate, open mouth kissing, no moving around having sex in a bunch of different positions.
Scene Five: The Next Morning
The next morning. They are sleeping under the covers. He wakes up and she is staring at him. He asks what she's looking at and pokes her in the nose playfully. They look at each other and he says, "Last night was incredible. I've wanted that to happen for a long time." She says, "Me too." They begin to kiss, he gets on top of her for a minute. He gets off of her and gently guides her onto all fours and they have sex doggy style, at first slowly then very, very vigorously.
Scene Six: Daughter Loves it Rough
Daughter is coming out of her bathroom in her bathrobe. Dad is standing there, he grabs her and practically shoves you back in the bathroom. Physically he turns her around and bends you over the couch, lifts up or yanks down whatever and has rough sex with her very quickly and very roughly. In the end, Cristi begs for her Daddy to cum in her mouth…
Categories: All sex, Taboo, Incest, Daddy`s Girl, Facial, Cum on Face, Big Tits, Deepthroat, Family Roleplay, Impregnation Fantasy, creampie, Blowjob, Father – Daughter sex, petite, Fetish Video, Family Secrets, Cumshot, All Natural, xxx, Porn, Download Incest Video.
Format: mp4
Resolution: 848 x 480
Duration: 00:59:24
Size: 0.99 Gb
http://fboom.me/file/9a174fd1e497a/aincest_-_3889_Seducing_Daddy.rar