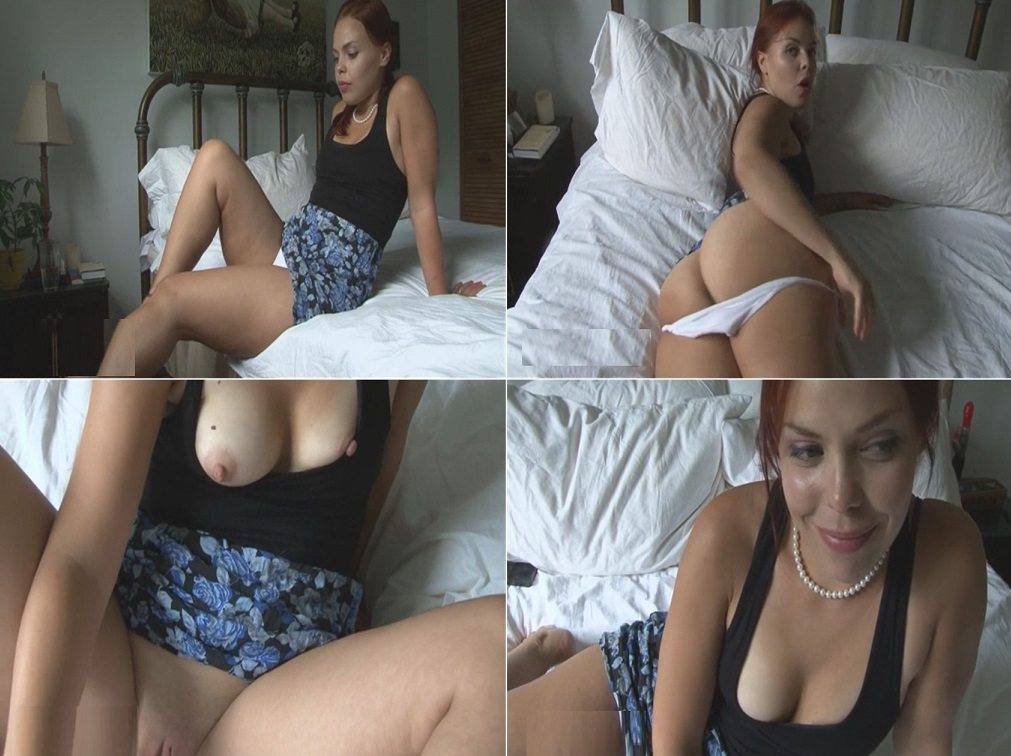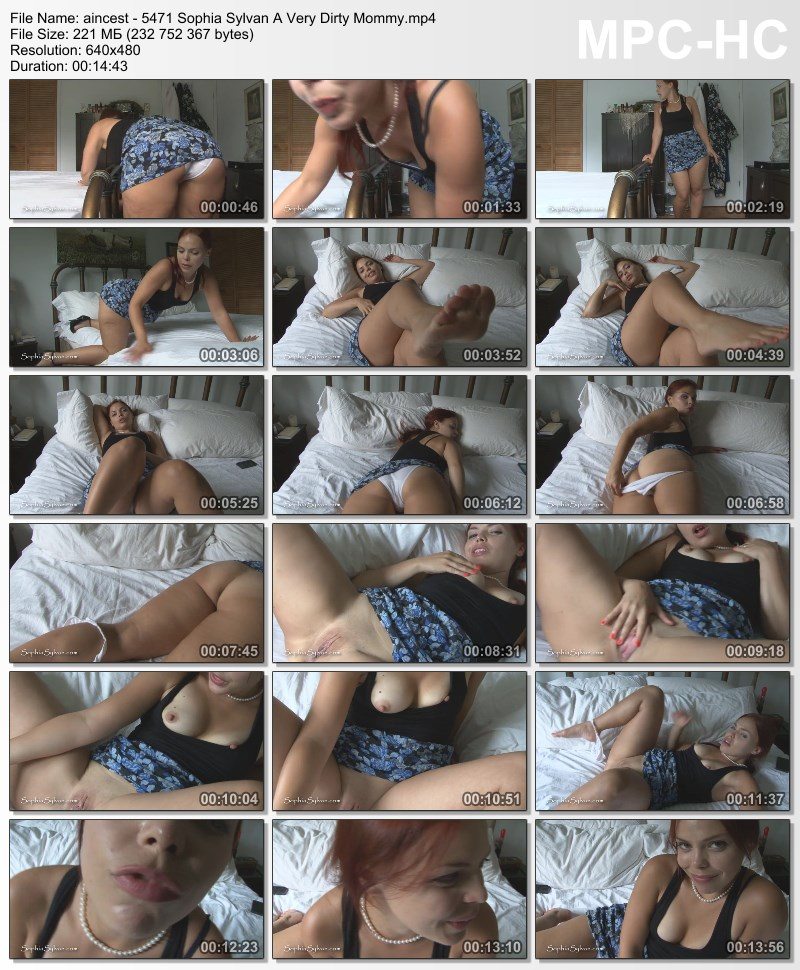 You find your Mommie in her bedroom making the bed. She's wearing a short skirt and heels, and when she bends over you can see her fullback white panties. Is she aware that she's flashing you, her own son or not? I notice you watching and continue to flash, crawling up on the bed, giving you a good view.
Daddy's still away and suddenly Mommie is very hot and tired from tidying up. I sit back on the bed and spread my legs to get some air, also pulling down my top. Mommie is so sore from this hard work, son do you think you could give Mommie a massage like you used to? You're such a sweet boy! Start with Mommie's feet, they're so tired from being in heels. Mmm that feels good… Mommie loves that. My foot brushes your crotch, my what a big strong man you've turned into! Don't worry son, it's perfectly normal to experience arousal like this.
Some Mommies even have sex with their sons, did you know that? It isn't wrong. Love between two people is always right. Soon I flip over and encourage you to rub my legs, higher, higher, even rubbing my ass. Soon these panties get uncomfortable and I tell you to pull them down. Mommie is getting very hot down there…soon I can't help myself and I touch my pussy and bring out my breasts, and grab your cock to give you a POV handjob. I talk dirty to my boy and then pull up my panties after I make you come. Suddenly Daddy walks in (not shown) and I pretend I was just giving you a hug. But he has to go off again..so we can finish what we started. I bend over doggystyle and tell you that now you can return the favor and make Mommie come
Category: All sex, Amateur, Taboo, Incest , Family Roleplay, Blowjob, Mature, POV, Mother – Son, Blackmail Fantasy, Milf, Mommy, Mama, Impregnation Fantasy, Fetish Video, Family Secrets, Family Sex, All Natural, xxx, Porn, Download Incest Video.
Format: mp4
Resolution: 640 x 480
Duration: 00:14:43
Size: 221 Mb