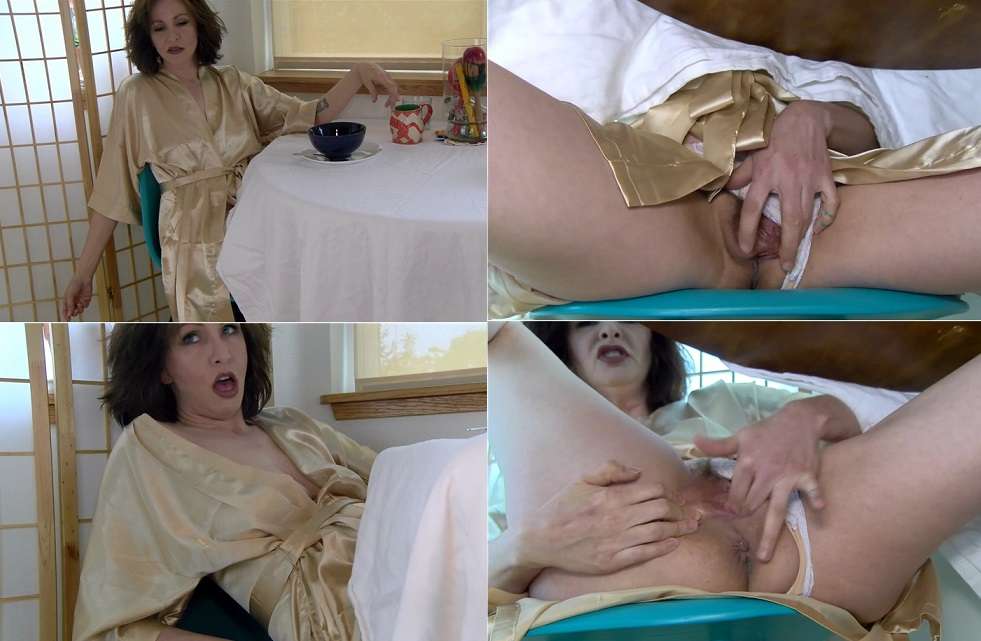 Added: 3/17/18 5:01pm
Good morning, son..did you sleep well? Mmm, me too. I was so exhausted last night – you really gave it to me good last night, baby, and I thought I was going to lose my mind when you came deep inside my pussy for the first time. Fuck…! My own baby boy, finally big enough to creampie his mommy's pussy.
Mmm, and look at you with that hard cock first thing this morning…you want more of mommy's pussy this morning, baby? Get down here and lick me out, son…lick your cum out of mommy's red swollen pussyhole. Fuck that feels good…! I love it when your father and sister are away at the same time; we may just have to fuck all day, son.
What? Wait….your sister's home early…!!! "Hi sweetheart, yes mom's in the kitchen having coffee."….
Fuck! Get under the table, son, quick before your sister sees you on your knees eating your mother's pussy out at the breakfast table.
Once you're under there, I can't help but tease and beckon you with my wet cunt so close to your face, and soon you can't help but lick and suck and slurp my hot wet pussy under the table while I intermittently moan and try to hold a conversation with your sister. I'm finger fucking my pussy for your close-up pleasure while trying to convince your younger sister that I have a backache. Your cock is hard as a rock as you sit there under the table, licking your cum out of your mom's pussy while listening to the sound of your sister's voice. Fuck…you want her so bad too!
Finally, mom convinces sister to leave the room and peeks under to see you there, throbbing cock drooling pre-cum out the tip, with her pussy juice glistening around your lips, and a look of pure desire on your face. "Oh, are you about to cum, son? Mmm, good…keep jerking your cock while I finger fuck my pussyhole. Mm-hmm, I know you want to fuck your little sister, baby…and I want you to, too. I'd like us to share her, me and you, wouldn't you? Mm-hmm pump that young dick for mommy while we talk about how you're going to fuck your sister's tight, probably virgin cunt soon. And mom is too. Fuck…..you both cum hard at the thought of your first mother-brother-sister three-way, just as little sister walks back into the room. Mom invites her to sit down, for a 'special talk'….fuck yes, your cock's getting hard again already.
Categories: MILF, MOMMAS BOY, POV, FANTASIES, VIRTUAL SEX , mrs mischief, taboo, mrs mischief taboo, mrs mischief, mom pov, mom son, brother sister, mom daughter, mom son daughter, taboo fantasy, fantasy, virtual oral, virtual taboo, virtual
Format: mp4
Resolution: 1920 x 1080
Duratio: 00:10:07
Size: 374 Mb
https://fboom.me/file/1e8d5a54c3471/aincest_-_12095_Mrs_Mischief_Mom_for_Breakfast_Sister_for_Lunch.rar