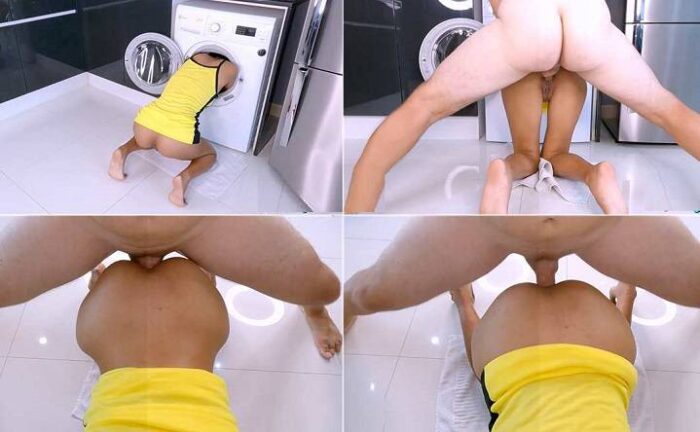 I think the "Help stepbro, I'm stuck!" videos are hilarious! This is my take on the concept. I was doing laundry and became stuck in the machine! I call out for Step-Daddy to help me, and he knows just what to do. He had the lube ready but he went straight for my ass! I don't understand how this can help! Lots of deep hard anal until he cums all over my back and walks away leaving me still stuck!
00:00 – 01:30 I get stuck and call for help. Lots of short, cute dialog. Step-Daddy is annoyed that I'm stuck AGAIN, but he comes to help with the lube.
01:30 – 04:20 Anal while I am helplessly stuck inside the washing machine. Step-Daddy must have gotten distracted by my little butt hole because he didn't help me at all! Doggy style with the camera behind and low showing a good view of the action.
04:20 – 12:00 The camera angle is changed to above and looking down. Step-Daddy gets rougher and rougher with me. He pounds my little butt mercilessly.
12:00 – 12:50 Step-Daddy cums on my back and walks away leaving me stuck.
Format: mp4
Resolution: 1920 x 1080
Duration: 00:12:29
Size: 741 Mb