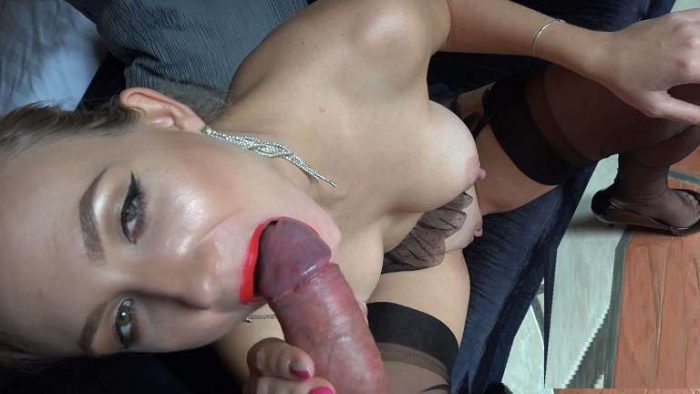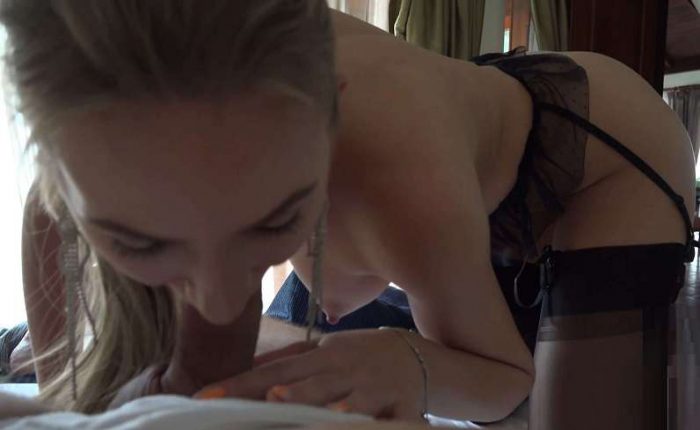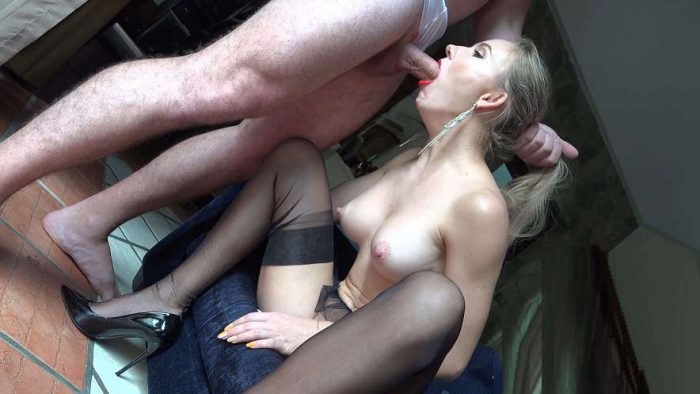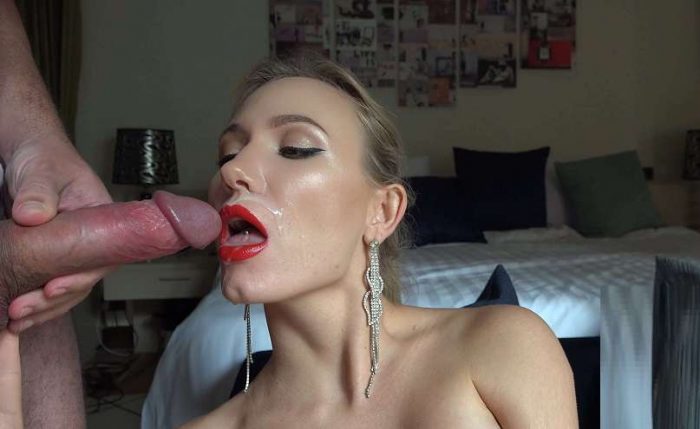 Angel wears a coat, she enters the bedroom, and her husband lies on the bed. He's probably not too busy.
"Honey, I see you are looking at my photos. Time to focus on me." Angel takes off her coat. And underneath, she only wears her stockings and garters. Oh, la la! What a surprise! "Oh dear, I want to suck your cock so bad. Deep in my fucking mouth. Give it to me!"
Angel slowly let this big cock down her throat. She likes it, and she enjoys every movement. Her red lips are open, and his huge cock slides slowly inside her mouth and then slides back wet and throbbing. The head of the cock rests against her throat. Angel gasps with desire and excitement, she sighs, and then again sensually and slowly slides this cock inside her throat.
She tints her lips with red lipstick again and waits.
She wants to get cum on her red lips and into her mouth. Cum shots on her face, her red lips, and her mouth. Angel is happy, and she once again slides this pulsating cock into her throat. White warm sperm. mmmm love it, she licks it off her fingers and plays with it.
Format: mp4
Resolution: 3840 x 2160
Duration: 00:21:13
Size: 3.45 Gb
aincest – 26666 Angel The Dreamgirl in 603 All I want your big cock deep into my throat.mp4