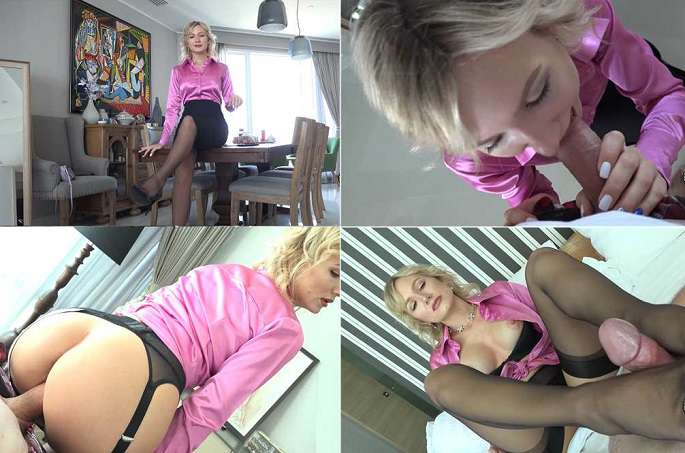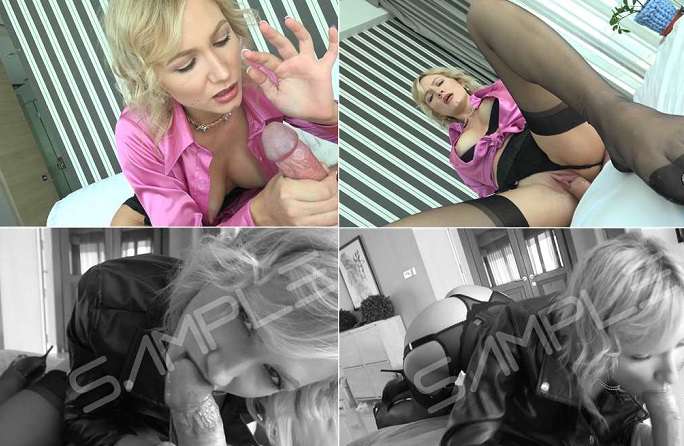 Friday night means a lot of fun! You and your best friend are going to a party, and there will be many girls. You come to your friend's house, but he is not at home yet. He is probably somewhere to buy condoms.
It would be best if you waited for him. His sexy step-mom opens the door, and she is so sweet that she invites you to enter the house and wait for her step-son. You very often meet with her when you come to your friend's house. And she always wears nylons and heels, you've never seen her without heels. You know that you have a nylon foot fetish, and you briefly stare at her nylon feet as she opened the door and was not wearing shoes at that moment.
She probably didn't have time to put them on. Step-Mommy speaks to you sweetly. She knows where you are going and continues to ask you more profoundly about the upcoming party. And she seems to be seducing you. She is hinting at having sex with you. Oh my God! Is this reality or a dream? What do you choose to be a gentleman or to fuck this woman? Then you better hurry up and make a decision. She craves to get your young cock deep in her pussy.
Format: mp4
Resolution: 3840 x 2160
Duration: 00:27:58
Size: 4.73 Gb
aincest – 30096 Angel The Dreamgirl in This is Your BIG Chance.mp4