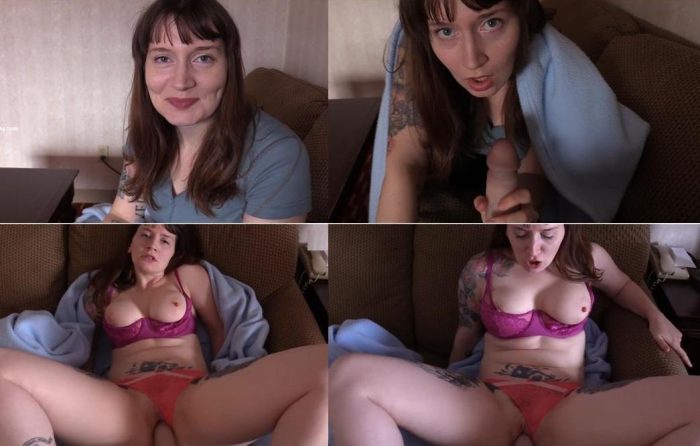 Added: 12/2/18
You and your mother have decided to go away for a weekend, to this little inn she used to take you to when you were younger. You're going away to college soon, and you know she'll be lonely once you do – you two have always been so close. You can tell she really appreciates you taking the time out from your friends to go away with her, and you make sure to get close to her when the two of you sit down to reminisce about when you used to stay here. She tells you about the first time, when you wouldn't get out of the pool all day, and had to cuddle up with her to get warm afterwards. The way she smiles is so genuine, so sweet, and you can't help but think it's a little sexy, too.
The only thing you remember about all that was the bathing suit she wore. You tell her that, but omit the part where you remember it because of how it made her body look. She was your first crush, really, in that red bikini. She offers you some blanket and gets closer to you. It's getting harder and harder to ignore the rising erection in your pants, as the two of you talk about your closeness, about memory, about connection. You admit that the bathing suit made a lasting impression and she giggles, blushing, telling you to stop teasing.
"No," you insist, "really. I thought you were so sexy. I still do." You can see the color rise in her neck, see her start to fidget. You're getting to her, you can tell. You never would have thought this was how it would go, but you want to press this. You take a deep breath and ask if she'll kiss you, like she used to. She places a gentle kiss on your forehead, and you smile. "No," you say, "on my mouth, Mom." She can tell this is going somewhere from which the two of you can't turn back, but nevertheless, she leans forward and pulls you in, kissing you gently on the lips. You both pull back, looking into each other's eyes, before you fall into a passionate, open-mouthed kiss, the two of you losing yourselves to passion and lust as your mother roves her hands across your chest, down, down, towards your fully erect cock, freeing it from your jeans as she smirks, stroking you with her gentle, motherly touch, before leaning back, gently taking you into her soft and hot mouth. You strain not to cum as she sucks and licks you up and down, until the two of you can't deny the inevitable any longer.
She lays back and looks up at you, her hungry and horny eyes trained on your cock. "Please," she says, "slide it in, slide your cock back to the hole that made you, sweetie." You can't believe how dirty she's talking. It makes your balls ache as you try not to cum, hearing your mother talk about how she made you, how you're her darling boy. But that's exactly what she wants! She tells you that what she needs is for you to cum inside her, to fill her up with your seed. "Make me pregnant, hunny," she says, "I need you to make mommy pregnant!"
Categories: Mother and Son, incest video, Virtual Incest, Virtual Porn, mother son, mom, milf, fauxcest, pov virtual, roleplay, wincest, plot, role-play, role play, virtual fucking, virtual cocksucking, realcock2, bettie bondage, taboo impregnation
Format: mp4
Resolution: 1920 x 1080
Duration: 00:31:19
Size: 1112 Mb