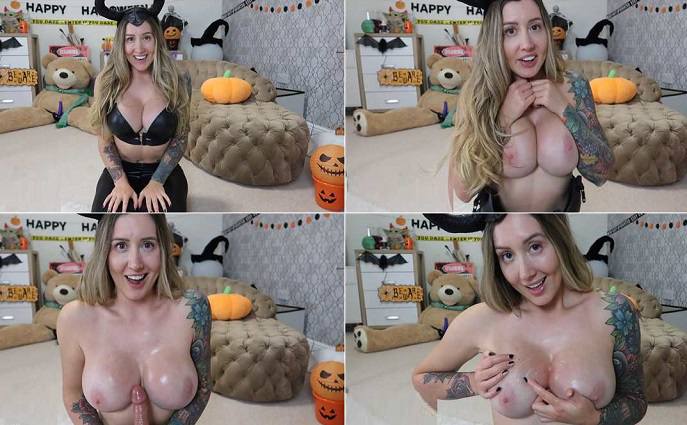 I'm about to leave the house for Halloween night and you ask if I'm really going to leave the house dressed like this. "Erm… obviously? And I'm your StepMom, I don't think that you have any right to tell me what I can and cannot wear!" You threaten to call your Step-Father…we both know how jealous he can be, so I begin to change tactics and flirt with you instead.
I'm sure that we can come to some kind of deal, right? I've seen the way that you look at me. But I am your StepMum, so I'm not going to touch you… I'll just tell you exactly what to do Wink
After lots of teasing and dirty talk, I can't help myself and I have to get my breasts around your cock too. Go on, fuck your Stepmothers big tits!! Wink I want you to cum all over them for me, plaster them in a big load of my StepSons cum!
Format: mp4
Resolution: 1920 x 1080
Duration: 00:15:52
Size: 2283 Mb