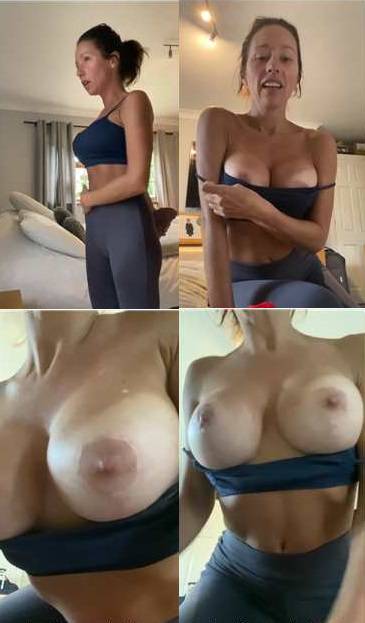 I'm stretching out in my bedroom after a work-out when you (my step-son) appear.
I've been meaning to talk to you as it's been very quiet of late when I've become accustomed to hearing the noises of you "working out" in your room. Don't be embarrassed; the walls of this house are quite thin.
Are you OK darling? Anything you want to tell me?
How about I give you a selection of panties to get you going – I know you don't have a girlfriend at the moment.
See, that got a reaction! Can your step-mummy have a closer look?
How about I get my tits out for you? You like that don't you?
Now, just keep staring at my tits and I'll wank you off………
There we are, nothing for me to worry about at all!!
Format: mp4
Resolution: 1920 x 1080
Duration: 00:08:14
Size: 155 Mb