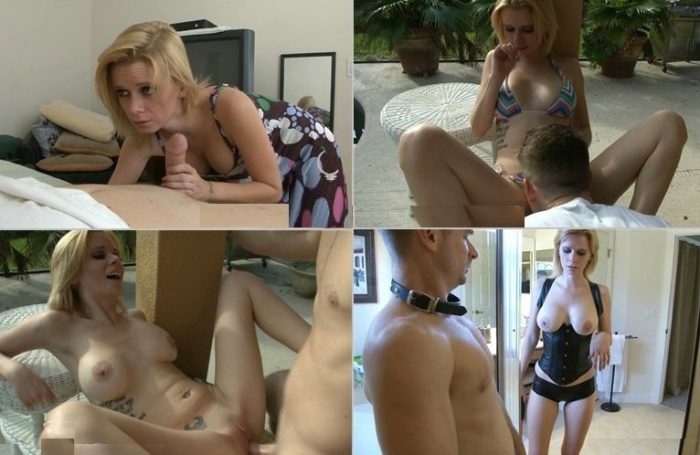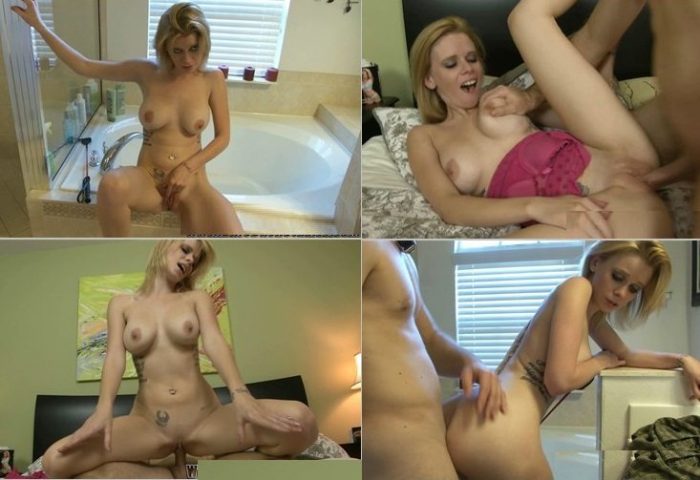 Mother-Son Incest, Taboo, Roleplay, MILF, Family Fantasies, Femdom / Female Domination, Male Submission, Blonde, Cougar
It is the following morning and son is lying in his bed, sleeping. Mom quietly enters the room wearing a mistress outfit and his carrying a collar and chain. She approaches her son and puts the collar around his neck as he continues to sleep. Mom suddenly slaps son`s face to wake him up, pulling him by the chain to her face. Wake the fuck up slave, it`s time for your lesson!? she says in a commanding tone. Ye..yes maam. replies son who is slapped in the face again by Mom. That`s yes Mistress. she says sternly before pulling the chain, bringing her son to his feet. Yes, sorry Mistress. replies son sheeply. You need a shower, I like my slaves clean. says mom as she pulls her son behind her and leads him down the hall to the bathroom. Once inside the bathroom, Mom orders son to stand out of the way while she turns on the shower for him. Slave, she Mistress how you jerk your cock. orders mom who stands to the side and watches her son jerk his cock haphazardly. No no no begins mom as she approaches her son and takes his cock in her hand You do it like this. Mom begins jerking son`s cock slowly, starting at the base of his shaft and moving all the way to his head and continues the motion; son`s cock begins to get hard as his mother reaches up and kisses and bites his neck while continuing to work on his cock. Are you enjoying this? mom whispers seductively into her son?s ear; son smiles and nods when mom suddenly stops, removes his collar and points at the shower; Wash yourself off and watch Mistress through the glass door. Commands mom; Yes mistress. replies son as he enters the shower and begins to watch his mother outside as he washes his body.
Slave moans Mistress Get in here and eat my pussy!? son quickly exits the shower and, as commanded goes down on his knees and proceeds to rapidly lick Mistress`s pussy and clit. Moments later Mistress screams and moans loudly as she pushes her son`s head harder into her pussy, causing her to orgasm all over her son`s tongue. Taste it, taste your Mistress`s juices; taste it my nasty little slave. she moans loudly as she arches her back and bucks her hips. Son continues to do as he is ordered until mom gently kicks him in his head away. Give me your cock NOW!? commands mom; son quickly gets off the ground and slams his cock into his mother and begins to fuck her as she sits on the bathroom counter. Harder, harder; fuck your mother harder!? yells mistress as she grabs her son`s hips and proceeds to slam him into her. Mistress?..oh God?.I`m going to? Mistress suddenly slaps son across the face as he continues to fuck her You can`t come until I say you can!? she commands. Son continues to fuck mistress who moans louder and louder approaching her second orgasm. Mistress can hear her slaves breathing change as he can barely hold on longer. OH MY GOD; SPRAY YOUR SEED IN YOUR MISTRESS!? yells Mistress as she orgasms and screams. Son collapses on top of Mistress who holds him in her arms and pats his back. If you like that sweetheart? begins mom smiling Wait until you see what I have for you next.
Format: wmv
Resolution: 1280 x 720
Duration: 00:40:19
Size: 1.32 Gb
http://fboom.me/file/d43ea1b66a582/aincest_-_0688_Vanessa_Vixion_-_A_Mother%27s_Comfort.part1.rar
http://fboom.me/file/2ac7e903b4afb/aincest_-_0688_Vanessa_Vixion_-_A_Mother%27s_Comfort.part2.rar