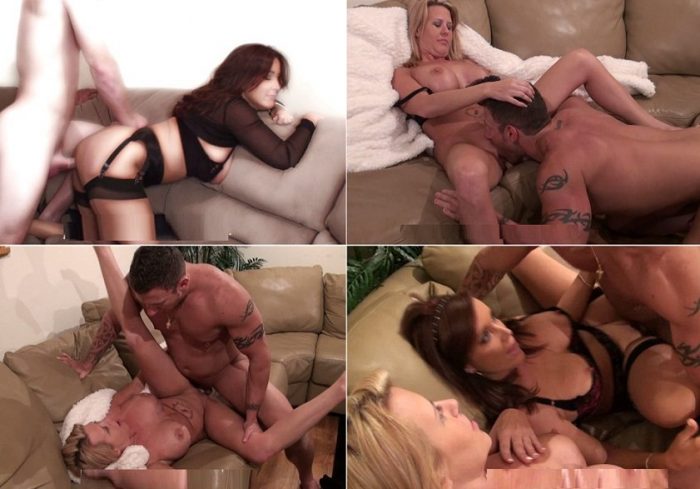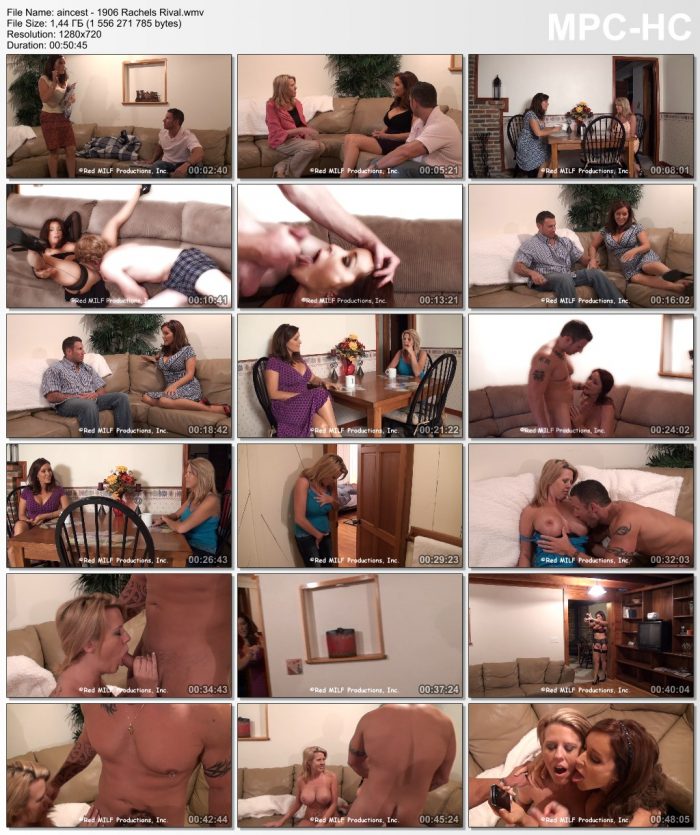 Rachel and her Brycen live alone on their farm in Florida. One afternoon while lounging and enjoying a well deserved day off, an old high school friend called Rachel and told her she was on her way to visit. Rachel panicked as this woman (Grace) was her rival in school. Grace was the prom queen, voted most likely to succeed, and she certainty did. She married a wealthy tycoon and became a famous model. She was skinny and blonde. Rachel felt like she was nothing special to compare. When Grace arrived she was surprised to see how well Rachel looked. She told Brycen about Rachel's kinky hair, braces, chunky figure, bad skin and how unpopular she was back in high school. Brycen and Grace chuckled about that, and Rachel felt all her rage come flooding back.
After a while, Rachel showed Grace to the guest room. Grace was going to stay with them for a week. That night Rachel tossed and turned trying to come up with a way to make Grace jealous of her. At breakfast Rachel decided to reveal stories about her sex life, she told Grace that she had been carrying on with younger men, men half her age. Grace was shocked. As Rachel went into juicy details Grace could not help but imagine the new hot Rachel fucking a young man. Rachel saw Grace going off into a daze and loved it. Rachel quickly excused herself to make breakfast.
After breakfast. Rachel decided to have Brycen seduce grace to shame her. Rachel would sneak pictures to blackmail the perfect model against her perfect husband. The first part of the plan happened the next morning at breakfast. Grace and Rachel sat at the kitchen table sipping coffee and Brycen walked in naked. Rachel smiled and opened her arms for a morning hug and kiss. He hugged her and gave her an open mouth kiss. Rachel stroked his smooth hard ass and acted as if everything was normal. Brycen grabbed a soda and left. Grace had her head in her hands. Rachel told her the story of how they became lovers.
Grace left to go to her room. Little did she know, Brycen was in there jerking off. She stopped to watch through the door. The stories Rachel had told her had turned her on. Brycen knew she was at the door so he stroked it hard for her. He called out her name and she fled down the hall to the living room. Brycen followed her naked. He began his seduction. Grace was reluctant. Brycen told her he knew she wanted him and it had been a long time since she had sex. Grace was very horny, so she let Brycen undress her. He started licking her sweet pussy, she moaned as he sucked her clit. Soon Grace had his cock in her mouth before she knew it. This was Rachel's time to snap the photos. She got photos from front and back so Grace could never deny it. Brycen gave her a thumbs up while Grace was on her knees taking his cock deep. Rachel left to change.
Brycen put Grace on her back and fucked her hard. Rachel came in the room and took some more photos. Grace was so focused on getting fucked that she did not notice Rachel until it was too late. She tried to cover up her face but it was pointless. Rachel knelt behind Brycen and encouraged him as he pumped her rival. Rachel and Brycen laughed. Brycen continued to pound her. Rachel joined in after verbally belittling her rival. They sucked Brycen's cock together. Brycen gave both MILFs a good fucking, and then when he was ready, he shot his load across their faces. Rachel took another snap shot of the prom queen's cum-covered face. Finally, all those years of ridicule wiped away!
Format: wmv
Resolution: 1280 x 720
Duration: 00:50:45
Size: 1.44 Gb
http://fboom.me/file/e3cb3bf3e7206/aincest_-_1906_Rachels_Rival.part1.rar
http://fboom.me/file/c8c97bf29f507/aincest_-_1906_Rachels_Rival.part2.rar
http://fboom.me/file/ceeac4ca75bd7/aincest_-_1906_Rachels_Rival.part3.rar