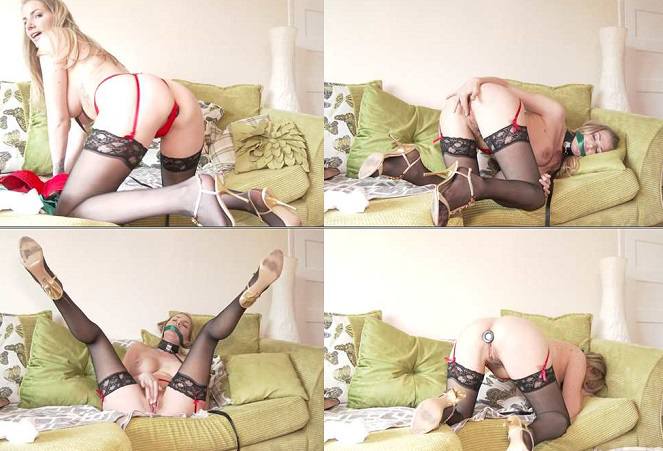 Dani is desperate for daddies attention, she's been at work all day thinking about him.
When Dani gets home and sees step-daddy is there she gets so excited, can't wait to play with him, she's been a good girl at work all day just like he told her to be.
'Don't you find me sexy step-daddy…why won't you play with me.. shall I pose for you?' Wagging her tail and begging like a little .
Unfortunately for Dani, he has important work to do, with no time for his little princess this evening.
Danielle is going to have to try very hard to distract her step-daddy, she strips off and shows him the butt plug she's been wearing all day just for him, wagging her tail, he still takes no notice.
She then gets her sexiest lingerie and stockings and teases him with her sexy body… again no interest.
She strips down to just her stockings and wags her plugged butt some more until step-daddy finally takes notice and tells her to warm herself up for him.
Dani plays with her wet pussy, getting herself very excited. Step-Daddy then tells her to bend over, head down, ass up and wag her tail like a whilst she waits PATIENTLY for her treat
Format: mp4
Resolution: 1920 x 1080
Duration: 00:13:27
Size: 1470 Mb