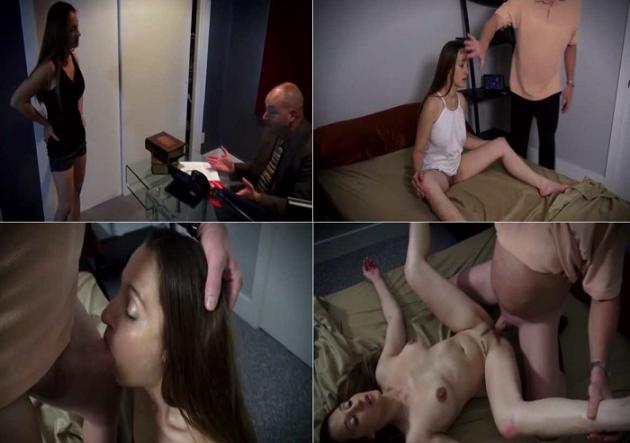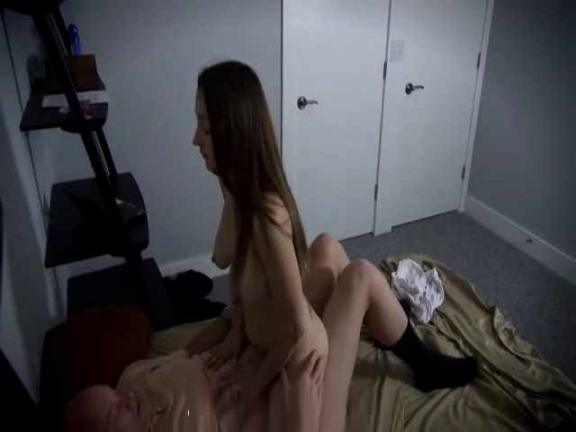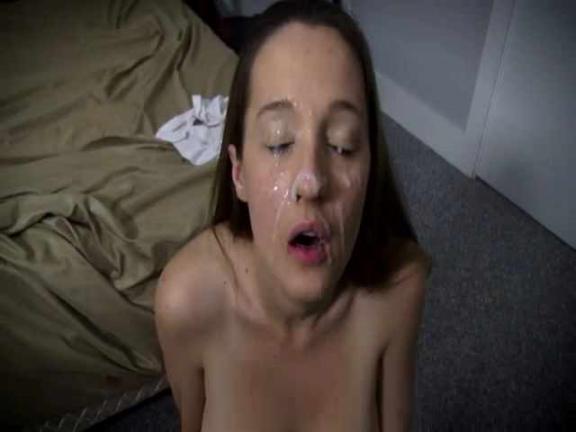 Entices you with; Freezing, Posing, O Mouth, Mind Control, Doll Sex, Robot, Older Man/Younger Woman, Father/Daughter Taboo and Forbidden Behavior.
Frank is a rich and powerful businessman whose company is just finishing work on a revolutionary new computer chip that control people's minds. Sitting in his office at home, he examines a prototype of the new chip that is lying on his desk. He can hardly believe it will do all that his experts say. He phones them up and requests that they carry out a few more tests – to be absolutely sure. As he finishes the call he hears his daughter Lexi come home. He then calls her into the office. Once again the rebellious coed has gotten a bad school report and caused him considerable stress. Now Frank lectures her sternly to pull herself together and sort her life out. Lexi looks bored and irritated in his presence. When her father has finished, she flips him the bird, turns on her heels, and strides out of the room. This impudent gesture is the last straw for Frank. Looking again at the prototype computer chip, he suddenly gets the idea of trying it out on Lexi herself. It would be such a simple way of solving his problems. As well as finding out directly if his investment worked, he would also be able to fix his daughter's mind and put an end to her difficult attitude.
So, that night, when Lexi is lying asleep in her bed, he steals into her room and attaches the chip to the back of her neck. It is a delicate operation and he has to be very careful not to wake her. Once it is done, he switches on his laptop, opens a special programm, and punches in a command. Instantly the chip begins giving off powerful wave-signals that effect Lexi's brain and gives him control over her mind. Frank himself is stunned when she snaps up straight as a board and suddenly declares in a stilted voice: I am your robot, how may I serve you, master?. The chip really does work! Now he presses another button. Lexi ends up with her back arched, arms bent, mouth open, eyes wide, and legs parted. Then she freezes. Frank waves his hand in front of her face and does not get so much as a blink out of his daughter. It occurs to them that she may be in the Sex Doll mode that the chip provides. Daughter or not, Frank cannot resist trying some tests on her to find out. First he plays with her limb, bending her arms and setting them in positions that they keep to rigidly. Mischievously, he moves Lexi's hand and presses it down between her legs. Since she sleeps without panties, it rests flush on her naked pussy. More buttons are pressed, and Frank leads Lexi up out of her bed. Having looked her over appraisingly, he puts her rigid body into several more poses. The young woman remains as motionless and unresponsive as ever. She may as well be a mindless statue. Meanwhile, Frank has gotten so horny that he is ready to do anything with Lexi – no matter how taboo. He lowers her onto her knees and lifts her t-shirt over her head to leave her naked. He then quickly takes off his pants, comes to stand with his big hard cock before his daughter's mouth, and starts fucking into it. Holding his hand at the back of her head, he deftly controls the movement of her lips up and down his length. Occasionally, by verbal command, he gets Lexi to freeze right in the middle of sucking him off. Then he pulls out of her mouth and leaves it fixed in an O shape. To finish off, he gives her a few cock-taps on the face, and a few taunting words. Lexi makes no reply. Warmed up as he is, Frank proceeds to fuck his daughter in all manner of ways. First he has her get on the bed on all fours. From behind he pounds hard and deep into her pussy. The young woman obediently works her body and back and forth to complement the in-and-out pumping of her father's cock. Courtesy of the chip, she wears a plain, unthinking expression. In addition, her movements continue to be stiff and mechanical. Frank himself is delighted with his new daughter-doll. Again he puts the freeze function on her to prolong the sweet sensation of her tight pussy around his cock. He does much the same when Lexi fucks him in two further positions – missionary and cowgirl. Her young body is all his – to play with however he desires. She knows nothing of his hands roving over her naked skin, or his lips closing around her nipples. She is equally unaware of herself willingly opening her legs as wide as she can to take her father to her ultimate depths – or of how vigorously she bounces up and down and grinds herself on his lap. Last of all, she is totally oblivious to the huge facial he gives her. There she kneels, mouth wide open, not batting an eyelid as his thick white cream coats her from forehead to chin. She is a million miles from the difficult, willful girl she once had been. Afterwards, Frank feels on top of the world. The chip worked better than he ever imagined, and his problems with his daughter have now been cured. On another day, back at his office, he is cheerfully talking business with a client when Lexi bursts in and demands he give her some shopping money. She is usual self due to the chip being turned off at that moment. Annoyed at his daughter's rudeness, Frank promptly reactivates it and continues his conversation with the client. He explains to him that the chip works perfectly – at the same time stroking his daughter's cheek. Without any resistance he soon has her on her knees, sucking him off. Just as he is about to unleash his load, he freezes her, walks back to his desk, sits down, and carries on chatting to his client. Lexi presents an amusing picture before him. She is a silent statue – posed as if giving a blow-job to an invisible partner.
Format: mp4
Resolution: 640 x 480
Duration: 00:27:13
Size: 392 Mb