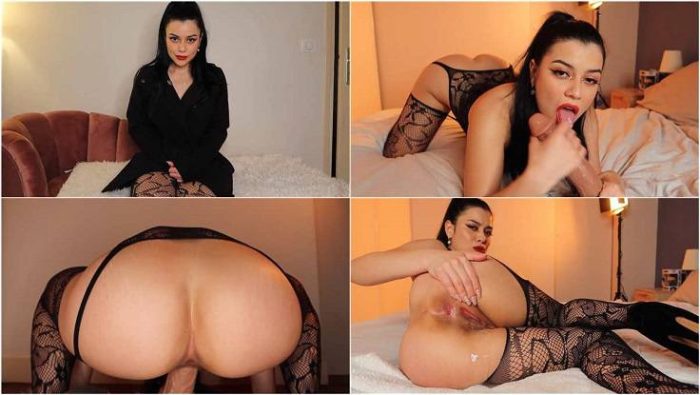 *custom vid, no name, FULLY IN SPANISH* You are my father-in-law. Your son (my husband) has been away for a year! I've been so deprived of physical touch and well… you've been so good to me all this time…
I know it's wrong that I'm trying to seduce you by revealing my lingerie under my coat, but you can't say you don't like it. Your mature cock is so hard I need it so bad.
I wnt raw sex with you, let's forget about your son. His cock is so tiny anyway, I need a real man like you, older than me, with a massive thick cock… Your wife she's lame and a total bitch to me, I know you need a younger woman to ride your cock (sex positions are shown in preview, all ass focused)
I'm ovulating and I need you to impregnate me, I'll milk your mature cock until I give you another son. I'll tell my husband this b a b y is his, he's cumming home in a few days and we'll have sex anyway…
You creampie me and I'm finally satisfied and you're the man of my life, but surprise! Your son came to your house a few days earlier, I think I need to hide!
Format: mp4
Resolution: 1920 x 1080
Duratio: 00:28:10
Size: 881 Mb