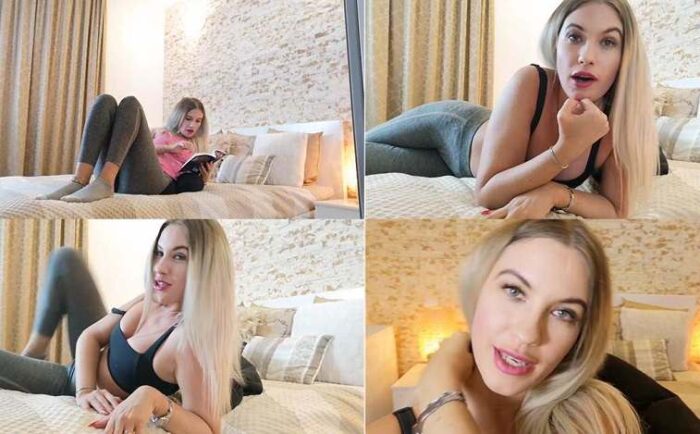 You are still a virgin, and it doesn't look like you're going to lose those V plates anytime soon. So your older step-sister decided to tease you a little about it. She noticed you have a c,r.u,s,h on her, so she asks you to come over to her room to have a chat.
She isn't going to fuck you to help you lose your virginity, cause you're way under her level, but she might be nice enough to prepare you…to get you ready for when you will stop being a virgin. After all, it's better to have some knowledge and be prepared, so you don't make a fool of yourself. So instead of fucking you, she decided that she's gonna let you watch next time she fucks some real men.
She will ask you to come over and sit in a corner, record her with other men, watch and even help by getting them hard and warming them up with your mouth. Mmmm maybe if you're gonna be a really good boy, she might even let you lick her pussy clean after they filled her up.
And she only fucks black men, you know…so there's gonna be lots of cum in there, cause they always cum 10 times more than white guys. Wanna get a quick glimpse of what you're about to see live very soon? Here…watch some of her videos she recorded of herself!
Tags: cuck, cucky, cuckie, virgin, virgins, virgin humiliation, step-sister, step-brother, stepsis, step bro.
Format: mp4
Resolution: 1920 x 1080
Duratio: 00:15:05
Size: 1436 Mb