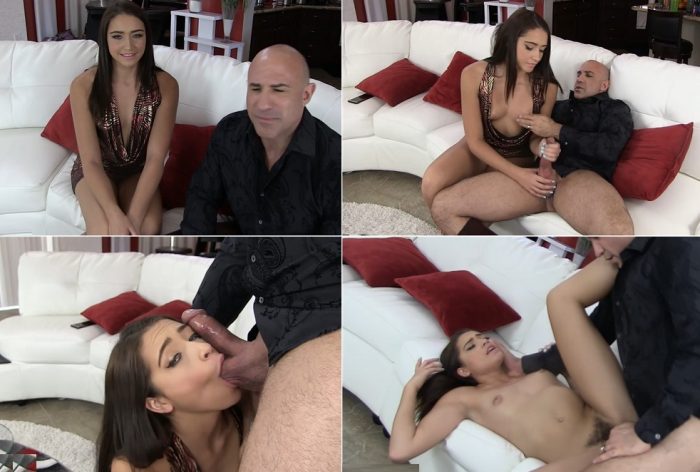 Added: 9/17/17 07:37PM
Your hot wife Avi is mesmerized by an old friend to be his cock loving slut
The scene is shot from my POV.
Cast:
Me, Jeff, and of course I don't appear in the film. I am the camera.
My wife, Chrissy, was my high school girlfriend and a cheerleader. She is a very very pretty and popular girl.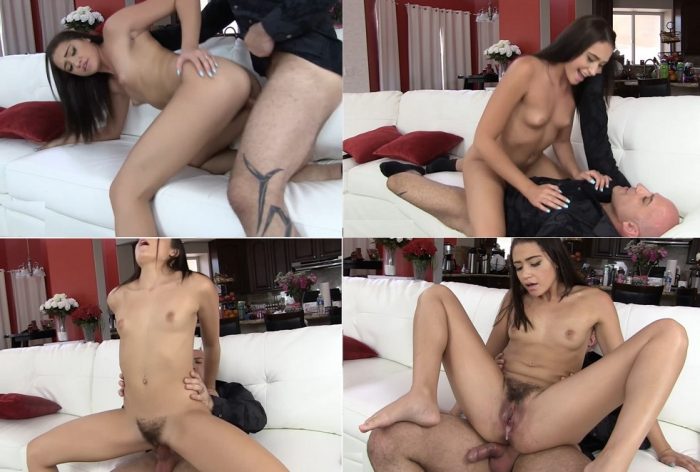 Our friend from high school, Craig. A nerd that helped Chrissy as a math tutor in high school. Always had a crush on Christy but Christy only had eyes for me. Loved magic.
Background:
Chrissy and I went to college together. Chrissy and I were always boyfriend and girlfriend and always happy and close. Except for a month separation. The separation was caused by me being jealous of how popular she was with the football players. She was a cheerleader in college too and very desired. Fortunately, I came to my senses, begged forgiveness. and she forgave me. I knew that Chrissy was 'The One' for me, so I proposed on Christmas day after graduation. From then on, Chrissy and I were inseparable. We were married and started our lives and careers together. We'd spent five unbelievable years together and lately Chrissy had been hinting around about starting a family and wanting to have a baby. With my career well established, I too, was ready to embrace the Joys and perils of parenthood, willing to do just about anything to make my wonderful wife happy.
Craig was an also ran. He followed us to college and hit on Chrissy all the time. Chrissy never cared for his affection at all and literally laughed him off. He was devastated by Chrissy's lack of attention and always jealous of the relationship Chrissy and I had. He also had some very unfortunate girlfriends. He was a performing arts major and pursued hypnotism with a passion. This was a secret to most and completely unknown to us. He is now a successful stage who is touring the country.
Scene 1:
Camera fade in. Chrissy is sitting on the couch and using her tablet/laptop/ whatever. Casual sitting around the house oufit. Sexy but nothing special.
Chrissy and I are sitting around the house when she gets a surprise message on facebook. It is from Criag. As she read it to me, it appeared that her former math tutor and friend had become a stage and was bringing his show to a local nightclub near us. In his letter, Craig said:
I'd love to see you both again and if you come to the show, the whole night is on me. Come early, we can enjoy dinner together and catch up before the show.
End Scene 1
Scene 2:
Wardrobe: Craig – casual clothes. no preference Chrissy: Something Super sexy and showing as much skin as possible. (dress or shorts and tiny shirt, or?? )
Apartment again. Need a sofa on which to have sex. Otherwise any apartment of house setting is fine.
We are all arriving back at our place for more conversation and drinks after the show. Everyone is happy and Chrissy and I both thought the show was great… although both of us being college graduates do not believe it was real.
Chrissy: That was a great show Craig. But tell us the truth…. All those people that you pretended to were all plants. Right?
Craig: No… No Way. (offended) This is my gift. Everything you saw was real
Chrissy: Giggles. "come on Craig. That's not possible. Only an idiot believes in hypnotism"
Craig: I promise you it is real. What would it take to change your mind?
Chrissy: me. Jeff trusts me. If it is real I will tell him.
Craig: OK. Its a deal. Jeff.. please dont say anything. Chrissy… have a seat
Chrissy sits on the couch and craig waves me to back off. I step back and can see them.. but not really hear what Criag is saying. I see him talking and Chrissy laughing a bit. Craig walks over and says to me (the camera).
Craig: She is very resistant. I need a special tool. Dont worry its just a light.
He takes what looks like a photographers flash. And goes back to talking to Chrissy. This time he uses the flash. Again and again. Chrissy isnt laughing anymore. I see Chrissy nodding her head no. She has a scared look. Then it looks like she is angry with what Craig is telling her There are more flashes and Chrissy cries a little. More flashes and she starts nodding yes. After a minute of that Craig calls me back over.
Craig: It is all done Jeff.
Chrissy: Jeff it was so good for to come see the show tonight. Craig and I were hoping you could make it.
Jeff (from off camera): What are you talking about? We went together Chrissy. Crriag invited us.
Chrissy: (giggles) Jeff.. dont be crazy. Craig is my husband. WE invited you tonight
Jeff: What? No We are married.
Chrissy: (giggles) Jeff.. dont be ridiculous. I havent even talked to you since you got all bent out of shape when the football players were hitting on me
Jeff: No we made up. Dont you remember? We are married. (i hold up my hand with wedding band)
Chrissy: (giggles) Jeff… you arent even my type to be honest. I mean… Craig has the most enormous cock. (big grin) Maybe we should show you. (giggles)
The camera shakes as I am cuffed to a chair and gagged. Craig walks in front of the camera and slips my weeding band on his finger. Chrissy smiles as he does it. Criag and Chrissy then happily fuck in front of me. Chrissy so happily stroking his cock… (2 minutes of handjob) Craig slides on a condom. Chrissy looks at him,,,
Chrissy: Craig. Dont be silly. We are trying to start a family.
Chrissy happily slides off the condom and tosses it aside. She is then sucking his cock… (5 minutes of blowjob) then getting fucked. All the time moaning about his HUGE cock. Positions should be missionary , doggy, and then cowgirl and reverse cowgirl. Most of the fucking should be in the last two cowgirl positions. (12 minutes of fucking in total)
When Craig cums inside her… he pulls out his cock and we see the cum leaking from her pussy.
The camera pans out… and we see Craig wink at me.
Categories: CUCKOLDING, POV, MENTAL DOMINATION, MESMERIZE, SLUT TRAINING, small penis humiliation
Format: mp4
Resolution: 1280 x 720
Duratio: 00:28:42
Size: 656 Mb
https://fboom.me/file/9201f18105ae8/aincest_-_9076_Avi_Love_Wife_Turned_into_into_another_mans_Slut.rar