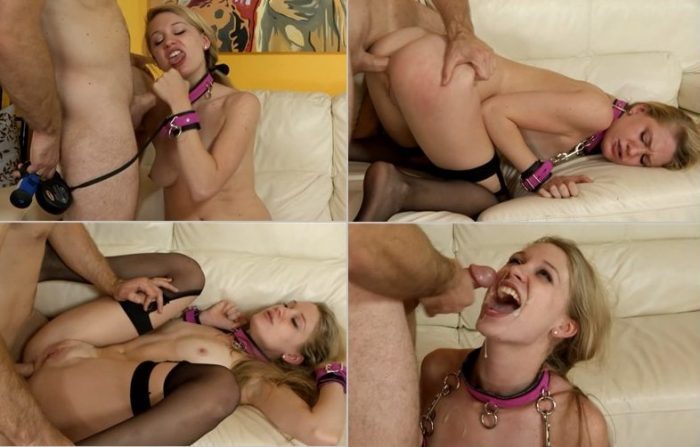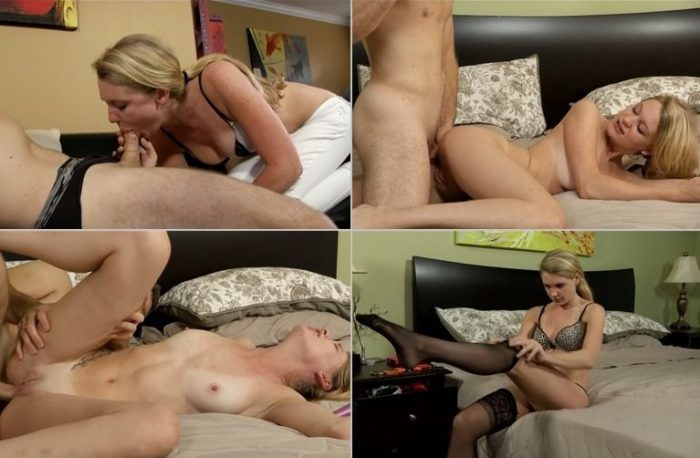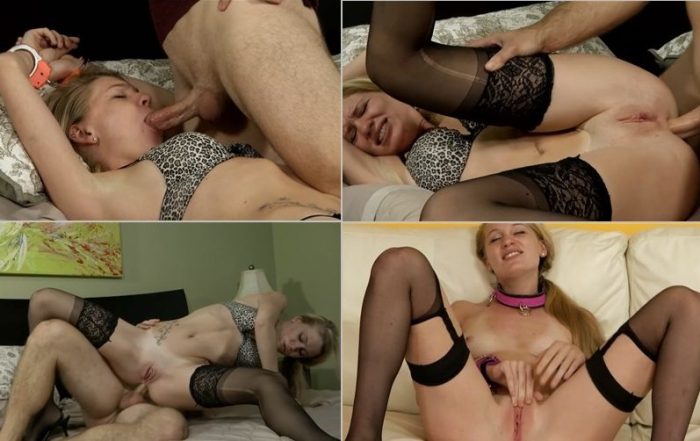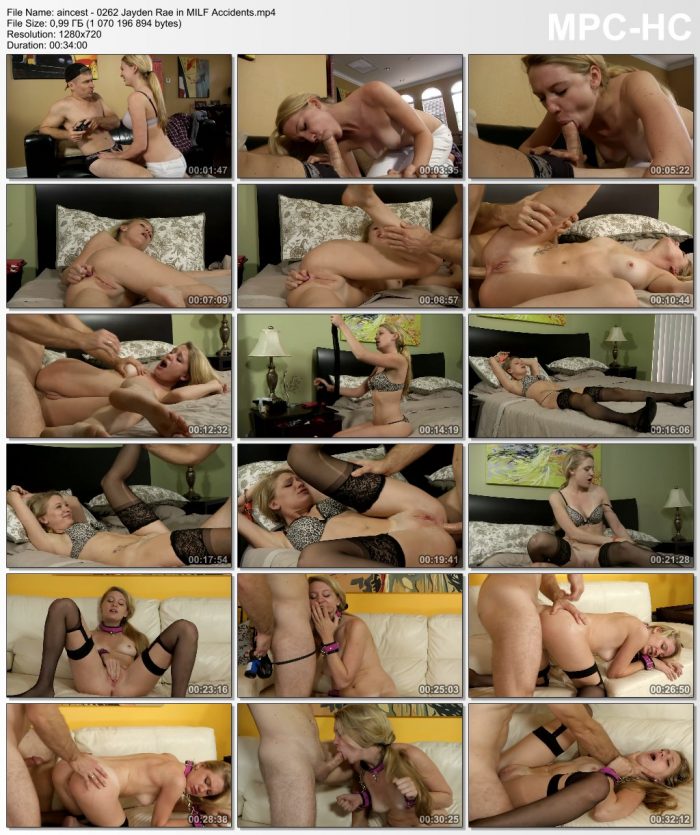 Category: Anal, Oral, Small Tits, Ass To Mouth, Family Roleplay, MILFs, Bondage
Starring: Jayden Rae, Luke Longly
Language: English
Scene One: Oops I spilled my drink on my son's cock
Jayden's son is playing video games on the couch when she comes in to give him a margarita. She accidentally spills the drink all over his pants and grabs a towel to clean him up. He tells her to stop but she tells him it's fine and pulls off his wet pants. She takes off her wet top and pants leaving her only in tight panties. It's ok sweety, don't these panties make my ass look great she says giving him a show.
Tasting some of the drink on her hands she tells him that it's really good. Not wanting any to go to waste she starts to lick it from his legs and balls. His cock tastes so good that she can't stop sucking it, telling him what a big cock he has now. She takes him into her mouth and sucks him clean until he tells her that he is going to cum. Cum in my mouth she begs I bet it tastes better than the drink. He cums in her mouth and she sucks its all down with the last of the margarita to chase it. That's my good boy Jayden says and leaves him to play his games.
Scene Two: Oops my son found me with a dildo in my ass
Naked and sprawled out on her bed, Jayden is masturbating. She moans loudly as she slides her vibrator up her ass and feels the ecstasy that goes with it. She continues to slowly work the dildo in and out moaning when her son sneaks into her room. He watches her for a while before taking off his pants.
He places his cock in front of her and with a smile she puts it into her mouth. With her son's cock in her mouth and the vibrator in her ass she moans louder. The son takes the dildo and places it into her mouth. She sucks the vibrator while the son fucks her ass from behind. He cums deep inside her and places the dildo back in her leaving her twitching with pleasure on the bed.
Scene Three: Oops I handcuffed myself in my son's room
Jayden walks into her sons room and strips naked. She sits on his bed and puts on some lingerie and stockings talking about how good it feels to be fucked by her son. Jayden takes a pair of handcuffs and latches her hands together. Laying on her son's bed she puts her arms up high and spreads her legs for him.
Walking in Jayden tells her son to do whatever he wants to her. He wastes no time using her hot body. Fucking her pussy and ass, he makes her suck his cock before stuffing her full again. She squeals with lust, being thrown and fucked like a rag doll. Jayden cums hard and loud when she feels her son shoot his load inside her. He leaves her cuffed on his bed to go clean up.
Scene Four: Oops I'm my son's sex slave
Wearing only a pair of stockings, Jayden is collared and leashed in the living room. She rubs her pussy anxiously waiting for her master to return to her. Her son takes the leash and pulls her to him demanding that she suck his cock. When hard and wet he tells her to bend over on the bed and present her ass for him to fuck. She lovingly obeys his every command excited for the fucking to come.
He slides his hard cock inside her and fucks her into the covers. He commands her to suck his dirty cock and she quickly turns around to obey him. She has fallen in love with the taste of her own ass and the degradation that comes with it. Cover me with your cum darling, give mommy all your cum? she begs. As the first splash of cum hits her face she releases her orgasm and screams with ecstasy. He puts the leash back on and leads her out of the room…
Format: mp4
Resolution: 1280 x 720
Duration: 00:34:00
Size: 0.99 Gb
http://fboom.me/file/7145a372dfc9e/aincest_-_0262_Jayden_Rae_in_MILF_Accidents.part1.rar
http://fboom.me/file/113c232a010d0/aincest_-_0262_Jayden_Rae_in_MILF_Accidents.part2.rar