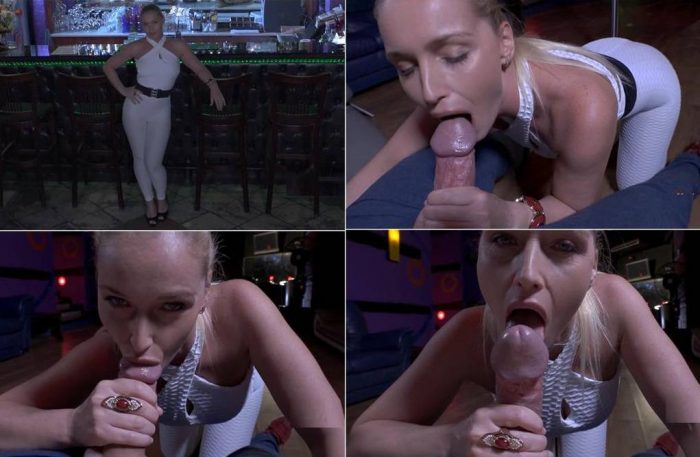 Most sensual BLOW JOB in the STRIP CLUB
Finally YOUR DAY arrived!!! You couldn't wait when you family leave to visiting the parents…and now it's just you! And you can do what you love so much! Getting to the strip club! That's what the real MAN does!!!
You didn't expect this evening will get so wild! Yes…you wait some boobs…nice big butts…maybe some lap dance…but over your drink…you just saw HER! The GODDESS of the club! She is so hot and just looking at her make your cock pump. And she wars the white body tights…and you got all you were looking for tonight! Beautiful face…nice boobs, big butt and TIGHTS!!!
So you must have her just for you! You then take her to the private room! You thought, you paying for dance…so long time you were here and so much change!!! When she tease your cock with sexy dance and moving and shaking that beautiful ass…yeap…you got totally hard!
And then she get on her knees…like a beautiful cat moving slowly to you…and unzip your pants! She takes out your hard cock…so big…you can see the expression in her face…she does like big dicks like yours!!!
Teasing your cock with her long tongue…lick it all the way just before she suck your whole cock in! Giving you the pleasure you never got before! The way she blows you is amazing and you want more and more of her mouth! And she even plays with you and completely control your orgasm! But she knows…fucking good knows when the time is right to make you cum! Sucking faster and harder your cock until…yes…until you explode your seed inside her mouth!!!
Categories: Kathia Nobili, milf, blow job, public blowjob, strip club, oral sex, tongue play, cock tease, tights, body tights, pov, vr-virtual reality, cumshots, cum in mouth, blonde
Format: mp4
Resolution: 1920 x 1080
Duration: 00:14:19
Size: 1037 Mb