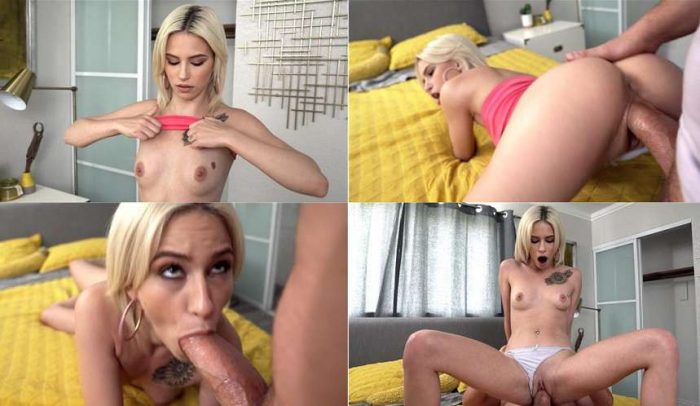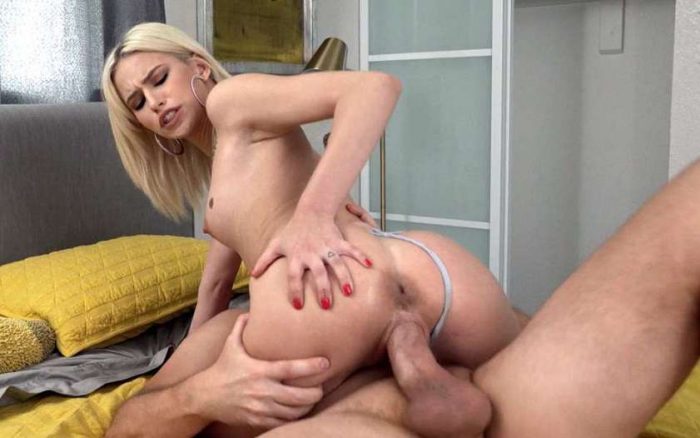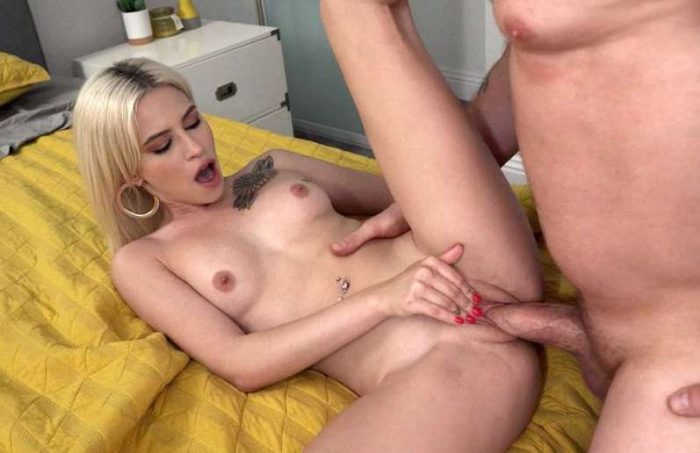 Kiara Cole is in the middle of getting dressed when her stepbrother Kyle Mason barges in on her to see if she has his car keys. Kiara lies about it, but Kyle sees them right there. They wrestle in the bed, with Kyle's hands groping Kiara's tits and his cock grinding against her ass. When they disengage, Kiara points out Kyle's boner. His response is to shove his stepsis forward, pull her thong to the side, and shove his stiffie balls deep into her greedy snatch. Kiara points out that just because she told Kyle he could stick it in last night doesn't mean he can do it whenever he wants. She doesn't want big brother to stop fucking her though…
Totally into it, Kiara moans her deep enjoyment of Kyle's big member as he keeps giving it to her from behind. When Kyle cums without getting her off, Kiara is pissed! With her ass still covered in Kyle's jizz, Kiara berates him for being so selfish. Their fighting attracts the attention of Kyle's mom. They make up an excuse that gets her to leave, which interrupts their argument for long enough that Kiara has stopped being mad. She pulls Kyle close to start sucking his dick so she can get him hard and ready for round two.
Once Kiara has gotten Kyle back to his horny self, she gets him onto the bed so she can climb aboard and ride his fuck stick with her cum covered ass bouncing away. Rolling onto her back, Kiara spreads her thighs so Kyle can give it to her properly. Reaching down, she rubs her clit as her big dick stepbro gives her a big O. A minute later, when Kyle is primed to explode again, Kiara urges him to cum all over her. Kyle delivers, but then lets Kiara know that she still won't be getting the car keys.
Format: mp4
resolution: 1280 x 720
duration: 00:23:05
size: 1388 mb