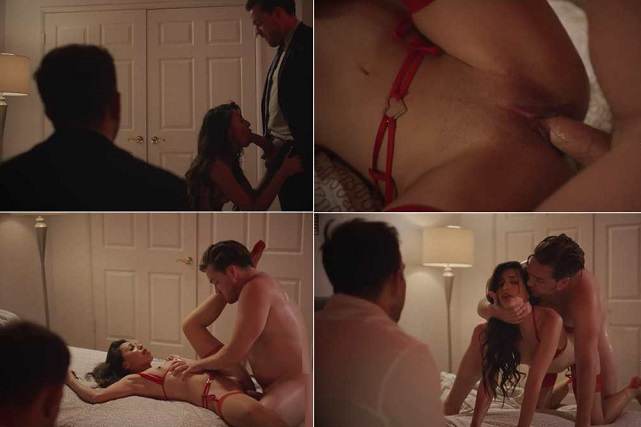 Meet Will Pounder. Will Pounder is a middle aged man who has worked for a family business since he graduated college, he's received a generous wage increase every single year, even though his tech experience is outdated, and new college grads could do his job for much less cost, and spend less time on each project. He was fortunate that his boss so valued him as both a friend and as an employee, fortunate until his boss passed away, and his brat son took over the business.
Will has been on pins and needles ever since his new boss (Kyle Mason) took control of the business and started laying veteran, old-timers like Will off. To add insult to injury, the boss' daughter, Allie Addison is the hottest piece of ass he has ever seen, and she wants HIM! This would be a blessing in disguise if he wasn't married, and if she didn't blab about fucking him in Will's marital bed! Mr. Mason called Will in his office, his palms were sweaty, his heart beating fast, he knew that he was going to get the axe.. but he had an idea. What if he swapped his daughter, Hime Marie, as a way of evening the score? He couldn't believe the words came out of his mouth, but they did, and even crazier yet.. the boss agreed! But will his stepdaughter agree to the arrangement? Watch the story unfold..
Marie can't believe the nerve of her stepfather, Will Pounder. Marie is a good girl, genuinely loving, smart, and driven. She's the ideal stepdaughter, the type of girl to get straight A's in college, she's only ever had one steady boyfriend, Mike, the young man she met at college only just this year, she loves her mama so much, she's an all-American sweetheart! One couldn't criticize a single thing about the 20 year old young lady, except possibly the fact that she started a job as an exotic dancer this year. It's been a matter of contention between her and her stepfather, Will Pounder. Marie insists that it's just an entertainment job, innocent! She has only had one unusual experience as a stripper, and that was the day that Will's boss, Kyle Mason, came in to tip her while she was on stage.
Marie considers her stepfather's offer. If she goes through with it, she will protect her dear mother's heart. She knows that learning about Will's affair will crush her. If she has sex with her stepfather's boss, it will solve a lot of problems for her family. Will gets to keep his job, and his infidelity virtually disappears. She will pay the debt, she'll feel the weight of dishonor for her family, but there's something else to consider. The boss wants the stepfather to watch while he defiles the innocent young lady. Will Marie agree to this? Watch the story unfold..
Format: mp4
Resolution: 1920 x 1080
Duratio: 01:11:09
Size: 2353 Mb