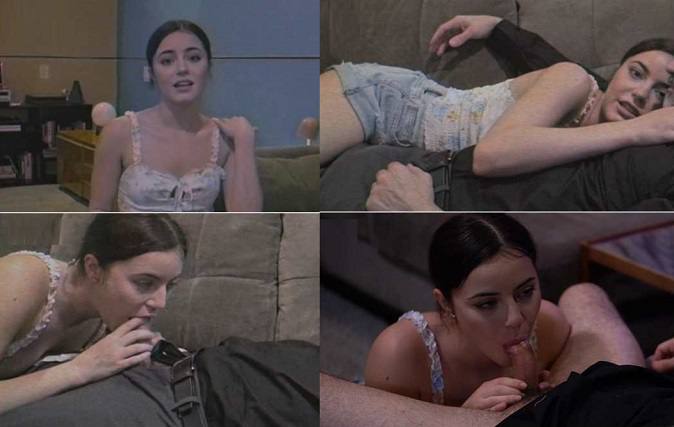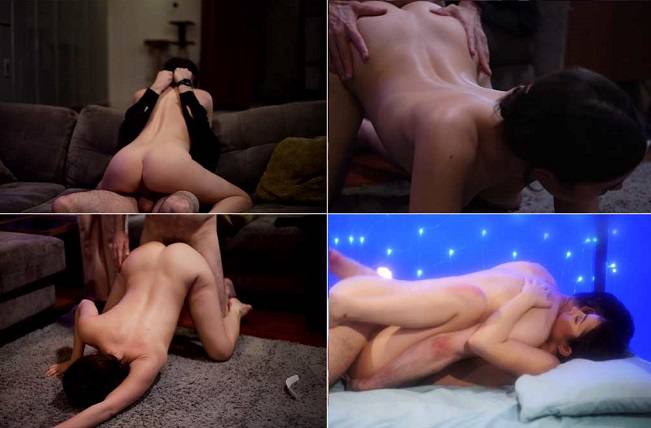 Father Holden has come to visit Kylie Quinn everyday since she was "rescued" hoping to convince her to join group therapy, but she's still a little nervous about being around so many people. She can always talk with him privately if it would make her feel more comfortable. She likes that idea and even asks him to record it so he can share it with other girls who have had similar experiences.
Speaking into an old camcorder Kylie tells him about the religious group.or "cult" she was in for years. She was a rebellious and wild 18 year old when a friend brought her to meet their leader and she had never felt so loved and cared for in her life. They would spend countless hours in master's bed doing everything they could to keep him enraptured with pleasure so he could experience the divine. When it was over he'd teach his Goddess Disciples what he learned and how they could experience it as well. The truth is, Kylie misses the cult, she misses that love and the only reason she was "freed" was because master left this realm. Now she's been looking for a new master. Someone to serve, someone to obey. Someone who can teach and love her. She's been going out to bars looking, but it's dangerous to give yourself over to someone completely.
After praying she realized, Father Holden is the perfect one to devote herself to. They don't need to have sex, she just needs someone to listen and care for her while she cares for them. Reluctantly he agrees and she convinces him to lay on the sofa as she continues her confession. She asks if he's ever had sex and he timidly admits he's been celibate his whole life. Her hand moves on his chest. He might never understand the sensation, the pleasures in master's bed. How her head would get light so she's rest on master. If flesh was near her lips she'd instinctively need to taste it. To kiss it. To suck on it. Her mouth is so close to Holden's but he just lays there, almost frozen, knowing he should stop this but justifying his desire as helping Kylie.
Her hand find its way onto his hard cock and he protests, but Kylie begs to keep going. She NEEDS this and no one ever has to know. She wants to feel love and she wants to show him the divine. He moans as she takes his cock out, lightly stroking it as she continues to whisper and kiss his neck. She licks his lips and kisses him. She wants to take it in her mouth. It would make her SO happy to put him in her mouth and Holden wants to make her happy.
She gets sloppy and takes him deep, causing her eyes to water. He's worried she's upset, that this is causing trauma but she assures him, they're happy tears as she continues to suck. He can feel his climax building but Kylie won't stop and he fils her mouth with cum. She's SO happy. A little ashamed he asks if he should leave and she insists he stay. She want to get him hard again so she can take his virginity.
She climbs on top of him, taking him slowly inside her. She grinds as his hands flow all over her sexy body. He tells her how beautiful she is, how he wants to take care of her as she fucks him faster until he cums inside her. But he's still hard and she's not done yet, she wants him to fuck her doggie. She won't be able to see him this way and he'll be in total control. She gets on all fours and he fucks her gently at first but soon is holding onto her hips and thrusting hard before smacking her ass. She squeals with delight and he does it again and again before pushing her to the ground and putting all his weight on top of her. With her face on the rug he fucks her until he cums inside her again. Now there's something he wants to do.
Format: mp4
Resolution: 1920 x 1080
Duratio: 00:37:45
Size: 1147 Mb