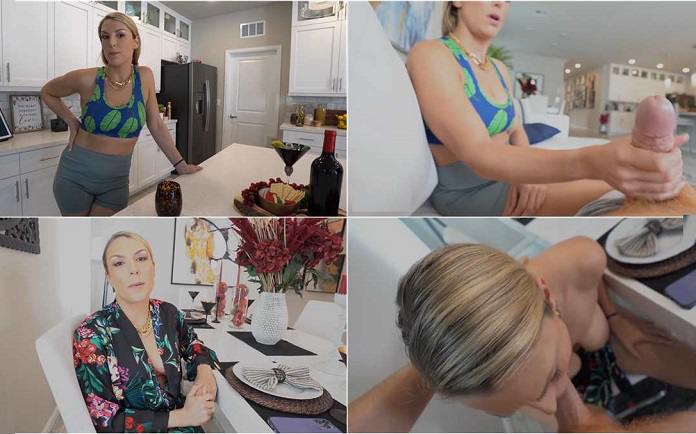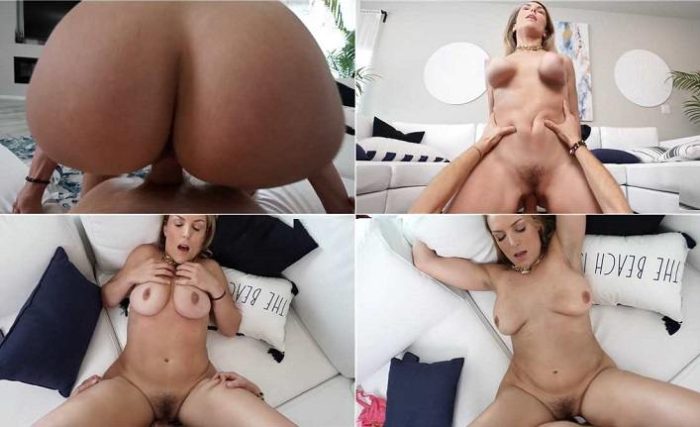 I threw a party the last time my parents went out of town and i thought I had gotten away with it, until now! Looks like i will have to cancel everything because this time my Mom is having the Hot MILF Neighbor, Mrs Jane, stay here with me the whole weekend, no going out or anything! At least she's hot, even though she is a little bitchy. I don't think she knows what she is getting herself into. My first order of business? Watch her change through the crack in the door!
Forget this nonsense! I don't care what Mrs Jane says, I'm going out its so boring here! But yeah, she stopped me on my way out and convinced me to stay and watch a movie with her. I wanted to pick something sexy, but she wasn't into it. Didn't matter; i was already hard looking at her in that tight outfit. Before she knew it i had her convinced to let me take off my shorts, and even though she didn't seem too interested in giving me that handjob, she succeeded at keeping me at home….for now anyways…
The handjob yesterday was great, but not enough to keep me in the house the entire weekend! Unfortunately…(or fortunately?;)) Mrs Jane was strategically seated behind the table arrangement, so i thought i was about to escape. When she caught me, she was pretty upset that i was breaking our supposed deal and I suggested we have more fun today. She didn't seem to be particularly thrilled, reluctantly taking off her bra at my suggestion before giving me some amazing head. Man, her husband is lucky, especially with those big natural boobs to stroke that hard cock in between! For something she seemed to only be doing to keep me in the house, she really hooked it up. I wonder if i can get her to cheat on her husband with me all the way?
I figured I would try a new approach today, since Mrs Jane was seeming to be so irritated and all i wanted was to fuck her before the weekend was over. It was the last day so i shot my shot, apologizing to her, and surprisingly, even though she didn't seem overly enthusiastic at my suggestion that we fuck, she gained a lot of enthusiasm riding my cock. I knew that horny bitch actually wanted it! Maybe all she needed to cure her bitchiness was a younger cock drilling her out! She begged me to cum all over her tits and there was no better place to cum on her if you ask me. I was happy to get the chance to show Mrs Jane how good i can fuck her. Hopefully she comes back for more one day.
Format: mp4
Resolution: 1920 x 952
Duratio: 00:36:24
Size: 1090 Mb
aincest – 43876 Stuck With The Hot MILF Neighbor FULL Series.mp4