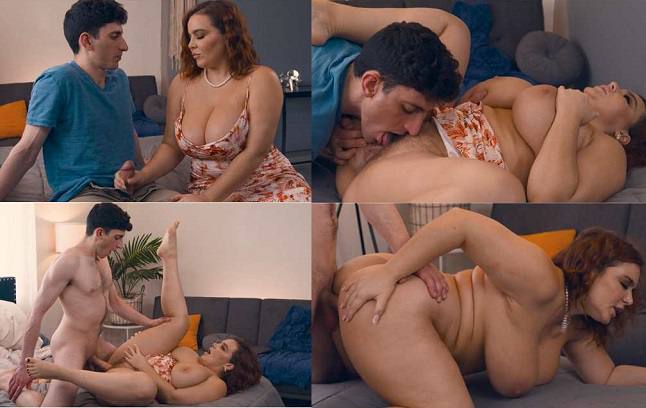 Nick Strokes has just started dating a girl, but is having trouble with cumming way too early since he's still a virgin. He shares this issue with his stepmom Natasha Nice, whom he trusts. Natasha suggests that Nick's premature ejaculation can be solved with 'endurance training', where he would stop himself before climaxing to practice self-control…
When Nick expresses doubt that he can successfully control himself, Natasha offers to guide him through some 'endurance training' herself. Though Nick shows a bit of hesitation, he is eventually convinced by Natasha to allow her to help him with this training.
Natasha takes out Nick's cock and starts giving him a handjob, making sure not to get him too excited at first. As the handjob continues, Natasha edges Nick by making sure to stop when he gets close to climax. Seeing that Nick has successfully lasted through the handjob, Natasha gives him a blowjob to further test his restraint. Of course, Natasha knows that the full experience is even more intense than that, so to make sure Nick can REALLY last she takes his training to the next level by having sex with him!
Format: mp4
Resolution: 1920 x 1080
Duration: 00:42:33
Size: 1600 Mb