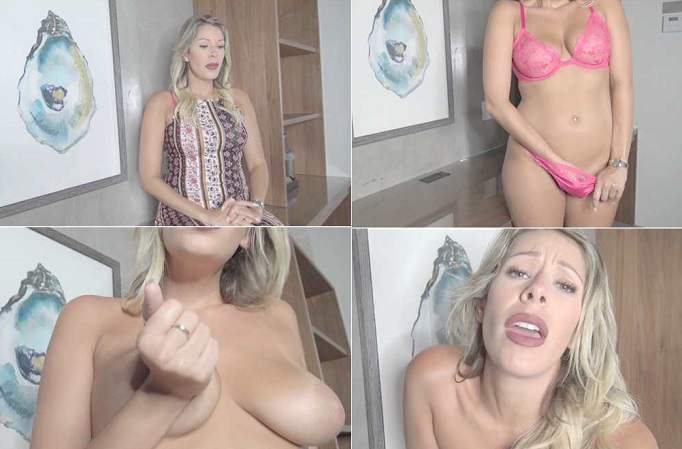 This is yet another time that Madame Brooks had to leave work early for her problematic step-son at school. Patience is running thin and you have ha been given everything to succeed. All she wants is her step-son to be a good boy in school regardless of how little time they spend together on the weekends due to her husband.
Mommey Dommey – Madame Brooks won't tell Step-Daddy what happened at school today as long as you begin to please Step-Mommy exactly how she wants. Worshipping Madame Brooks from head to toe, breasts and ass – she becomes dripping wet only to want to be fucked and pleased properly. It's time to slide it in and feel exactly what Madame Brooks truly craves.
You didn't think it would be that easy to get off of your punishment, did you? Right after she cum's on your cock she pulls off it and leaves you in agony. That feeling you are feeling, that's called blue balls! Every time you make your Step-Mommy Dommey leave work, you are going to have a ruined orgasm and be denied to the fullest! Let this be a lesson that you'll learn forever!
Tags: worship, fucking, sex.
Format: mp4
Resolution: 1920 x 1080
Duration: 00:11:23
Size: 1662 Mb