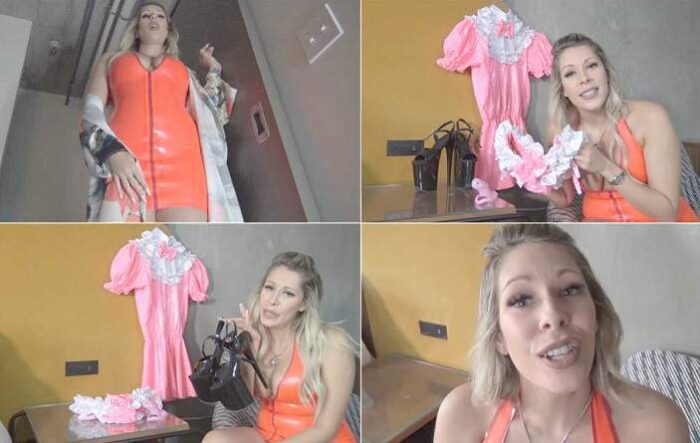 A little birdie told me that you've been VERY, VERY bad. I think it's time we fixed that.
Step-Mommy has to punish you. You know that don't you? I've always been so lenient and nice. Mommies always have to be the sweet nurturing type. You run to Step-Mommy for comfort to ease your pain. It's time for Step-Mommy to get a little stern.
I'm glad you noticed the cute outfit in the background. That's for YOU silly. This is how I'm going to discipline you. I'm going to put you in a nice frilly and girly outfit. I know you claim to "hate" it. You don't think I've noticed all of the frilly underwear tucked away in your toy chest? You can't hide anything from me.
Check these out- these cute panties that you can dribble out into. This frilly cute dress! You'll be my little girl. I've always dreamed of having a girl and to dress her up then to do your makeup. OMG! You'll look SO pretty. Next up is a little pink cage. Which by the way is called chastity. This is what is going to start the molding process. Then finally, the shoes. There is no such thing without shoes to tie in a great outfit. You'll learn to walk in them. It's ok, you'll fall but I'll be there to kiss your boo boo's and get you back up to learn to walk in these high heels.
It's time for step-mommy to take care of you. Why don't you be step-mommy's new good girl and go get dressed.
Format: mp4
resolution: 1920 x 1080
duration: 00:10:45
size: 1563 mb