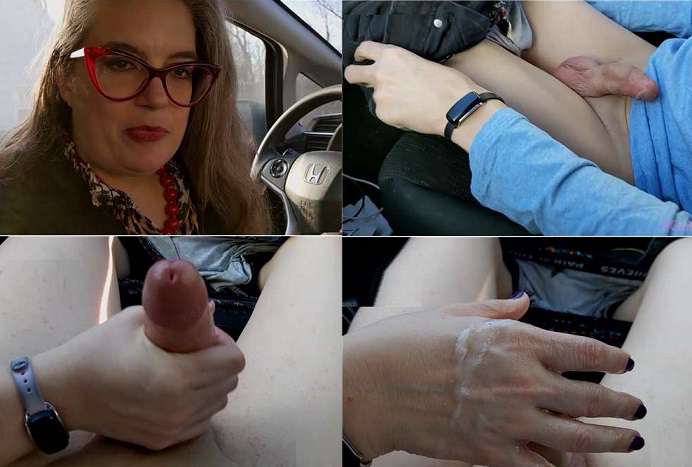 Follow up to "Step-Mommy's Dating Advice Pt 1".
We're waiting outside of your new girlfriends house, I drove you there for your date. I have a few words of advice for how to make a good impression but I know all you can think about is your dick so I'll make sure you are properly milked and prepared to focus on your new girlfriend. All of this while parked in their driveway.
Will someone come out to say hello and will you get caught?
A POV handjob in a car with a cumshot!
Step-Mommy is a tempting curvy Goddess with grey hair, glasses and natural breasts. She wears a cheetah print dress, with red lips and glasses. Boy is a small, nervous twink. BUY now and experience this firsthand!
Tags: Blonde, POV, PUBLIC HUMILIATION , HUMILIATION , FEMDOM POV , EYE GLASSES , HANDJOB, Cumshot, Mature
Format: mp4
Resolution: 1920 x 1080
Duratio: 00:09:03
Size: 796 Mb