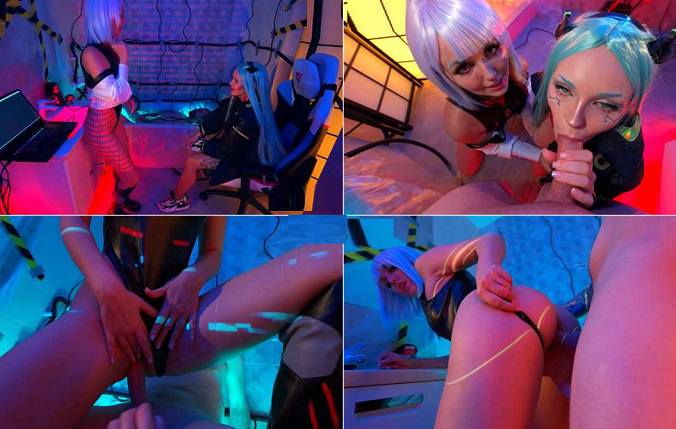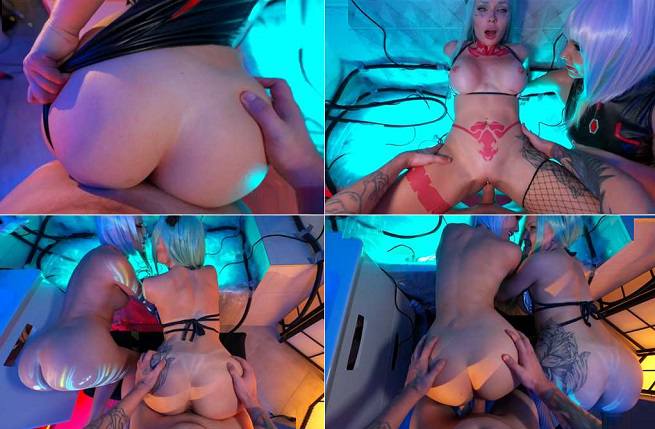 Cyberpunk This chumba fucked us finally
They did it! He's alive and ready to fuck them! Lucy and Rebecca worked on it so long! Rebecca more screamed "I WANNA FUUUCK", than worked, but it doesn't matter! They fuck with this chumba right in their laboratory! Oh, it's so naughty poses, a lot of joy and moans! Yes, girls are soo satisfied!
In my new cosplay video, you can see me as Rebecca and my beloved Sia_Siberia as Lucy from Cyberpunk: Edgerunners
Rebecca and Lucy found a Netrunner stuck in Cyberspace, so they decided to take him out and record a Braindance with him. While Lucy was coding, Rebecca sat idle, sucking Chupa Chups and hurrying her friend along. All Rebecca could think about was "I WANNAAA FUUUUUCK."
Finally Lucy finished coding, Netrunner began to come to his senses in order to fulfill all the fantasies of these crazy cyber sluts.
So you got a unique Braindance of an unknown Netrunner with Rebecca and Lucy, in which they suck dick and deepthroat. Rebecca wanted to fuck so badly that she immediately impaled herself on the dick up to Chumba's balls and started riding it! And even when Netrunner started fucking Lucy, Rebecca was still there and sucked his dick insatiably! Rebecca was so insatiable that Netrunner had to fuck her right over the cooling bath (SonyaVibe EXCLUSIVE SCENE) Amazing sight! After which Rebecca and Lucy became doggy style and this Chumba fucked their pussies in turns! To top it all off, these cybersluts made Netrunner cum all over their faces and tits with a blowjob. Everyone was very happy and satisfied! You must see this Braindance and feel what this Chumba felt!
Format: mp4
Resolution: 1708 x 960
Duratio: 00:28:08
Size: 1765 Mb