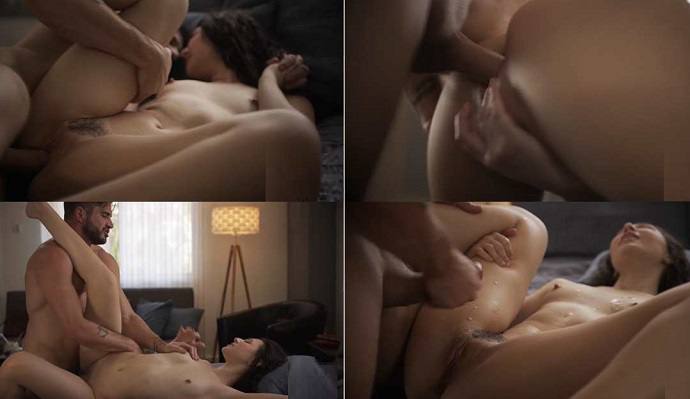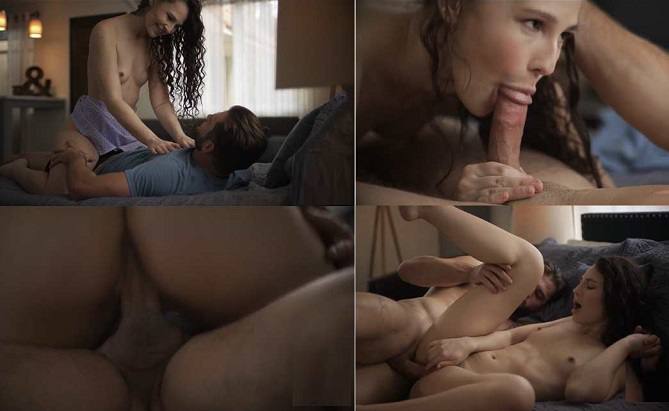 Previously in Part 1 of "Unfaithful", Lisa (Penny Barber), made love to her husband Terry (Ryan Driller), but he always seems to be working late or making other excuses when it comes to caring for her, not coming home for dinner and the like. Feeling frustrated, she visited a writer, George (Nathan Bronson), who had promised to help her get handbags she designed into stores. Though nervous at first, she made love to George at his home.
Now in Part 2, George has great news for her: he's placed her handbags with a boutique and her hobby's poised for commercial success. She showers him with kisses. Waking up in his bed later, her phone rings: it's husband Terry calling but she doesn't answer it.
When Terry catches up with her later, they have a stormy fight -Terry's angry about her failure to answer his calls. She tells him she was busy with her handbag business and in fact a store is selling them for her. He callously scoffs at that, belittling her activity and after much shouting it seems the marriage is on the rocks. Terry visits a private eye named Robert (Clarke Kent) and gives him a retainer to keep his wife under surveillance, suspecting her of cheating.
Robert observes her but soon concludes that she's so boring that maybe that fact alone would constitute better grounds for divorce than infidelity. But she takes off in her car and he tails her. Lisa ends up at the boutique carrying her handbags and is pleased that they're selling so well. She phones George to thank him again, but he doesn't answer- he's in bed with a beautiful young lady of the night named Liz (Jordan) and they're about to make love.
Liz compliments him on his appearance and wonders out loud why he has to come to her for her services. "Because it makes things less complicated", George explains, and they begin to passionately kiss. Liz gives him a hand-job and soon is riding his big cock. Watch the very hot sex scene unfold…
Format: mp4
Resolution: 1920 x 1080
Duration: 00:35:36
Size: 1099 Mb