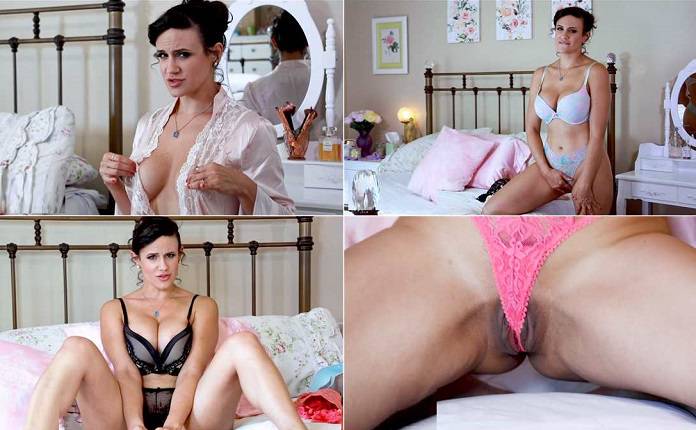 Oh, hi, sweetie! I need your help picking the perfect lingerie for her date tonight. I've narrowed it down to five sexy sets. It's okay if you get excited, darling. In fact, I would love it if you were to stroke that lovely cock while she tried each one on. That way I'll know which one's your favorite when you come!
Touch yourself and let me tell you naughty stories about all the men I've seduced in each of these slutty undergarments. Oh yes, a different story — or two — for each pretty piece. There is only one thing they've all had in common: they were all about your age! What can I say? Your step-mom is a cougar!
You watch me strip, dress, and grind my MILF hips as I get increasingly excited by sharing my depraved exploits with you while telling you how to stroke your beautiful cock. When I finally get to the last set, you surprise me by ejaculating all over me!
I guess I know which one you like, but now I can't wear it out!
Format: mp4
Resolution: 1920 x 1080
Duratio: 00:43:25
Size: 1019 Mb