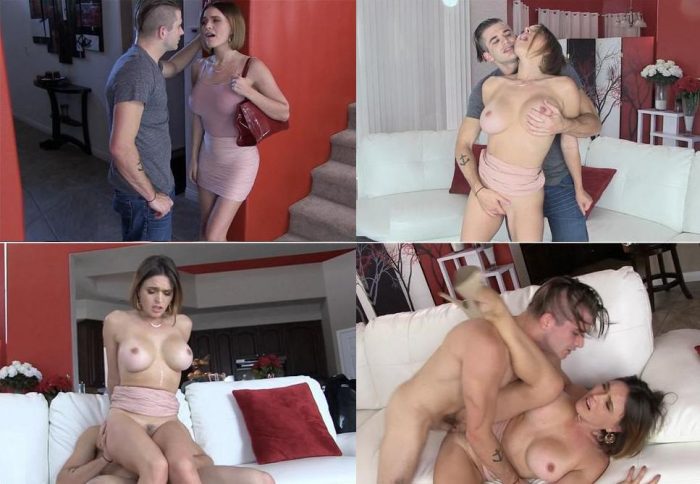 Krissy Lynn – Dominated Slut for Her Son Part One:
Krissy is just saying goodnight to her friend after a nice night. When she comes walking back into the house however her son Nathan waiting her her. He is very aggressive about her having a male friend, and even when Krissy tries to assert her authority, it only makes Nathan become more dominant. She recognizes the look in his eye, but he shouldn't be looking at HER this way. She is angry, she is scared and, NO, is she feeling like she wants it? His hands are all over her, and her body is responding. She could make him stop, right? Krissy doesn't find out as she gives in and her son uses her mouth, tits and pussy every way he wants
Krissy Lynn – Dominated Slut for Her Son Part Two:
Ever since her son dominated her, Krissy has been trying to keep Nathan happy. Things have been going well and she accepts the way things are, it's just a secret between them. But when they are at the movies, Nathan wants her to prove that she's his.
Categories: Mother and Son, incest video, Virtual Porn, mother son sex, son fuck mom, mommy`s boy,Primal's Taboo Sex , Nathan, Krissy Lynn , son dominated, slut mom
Format: mkv
Resolution: 1920 x 1080
Duration: 00:36:31
Size: 1603 Mb