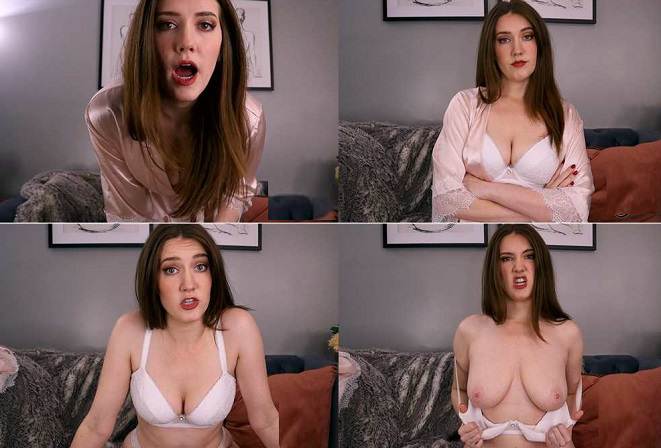 Uhoh, you've been caught spying on me while I'm getting ready for bed and I'm NOT happy! It's time for you to learn a humiliating lesson about who owns your dick.
I know it's embarrassing, but I'm going to make you take your hard cock out and stroke it in front of me while I watch. Let's not forget that I'm in charge though! I'm going to use my tits and ass to control you, only allowing you to stroke while they're covered up.
If you're a good boy during your humiliation training session I'll allow you to cum as a reward. Ready to be Step-Mommy's good boy?
Format: mp4
Resolution: 1920 x 1080
Duration: 00:10:24
Size: 604 Mb