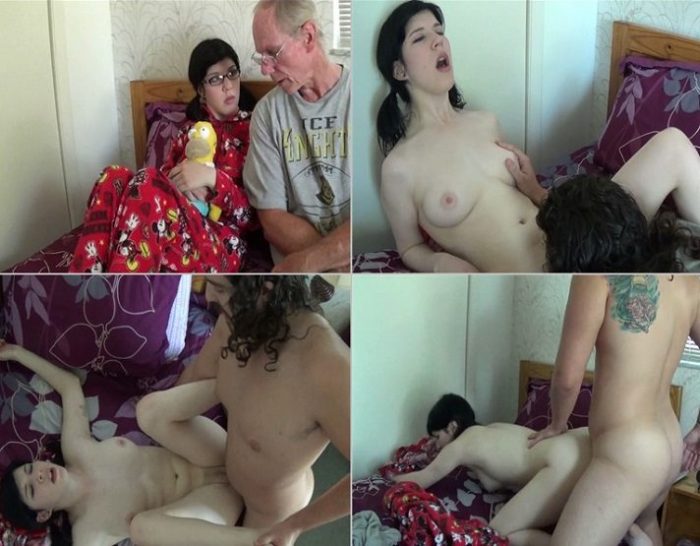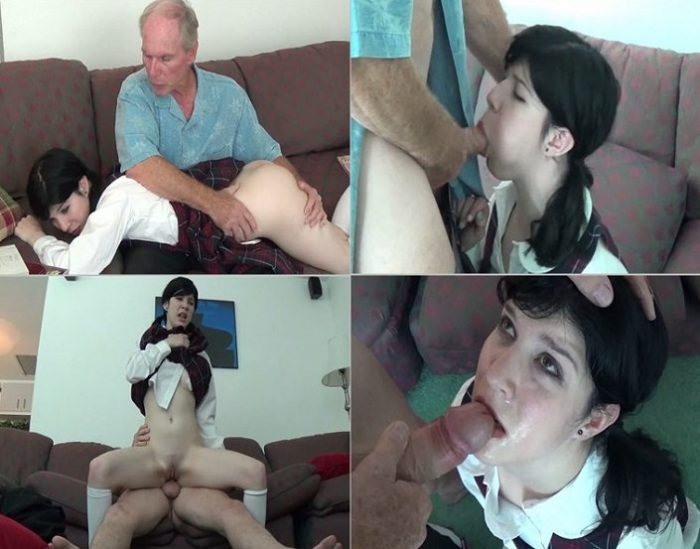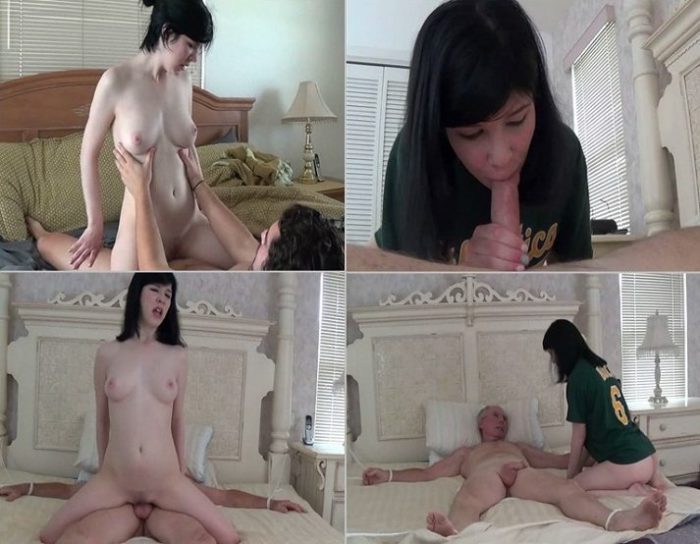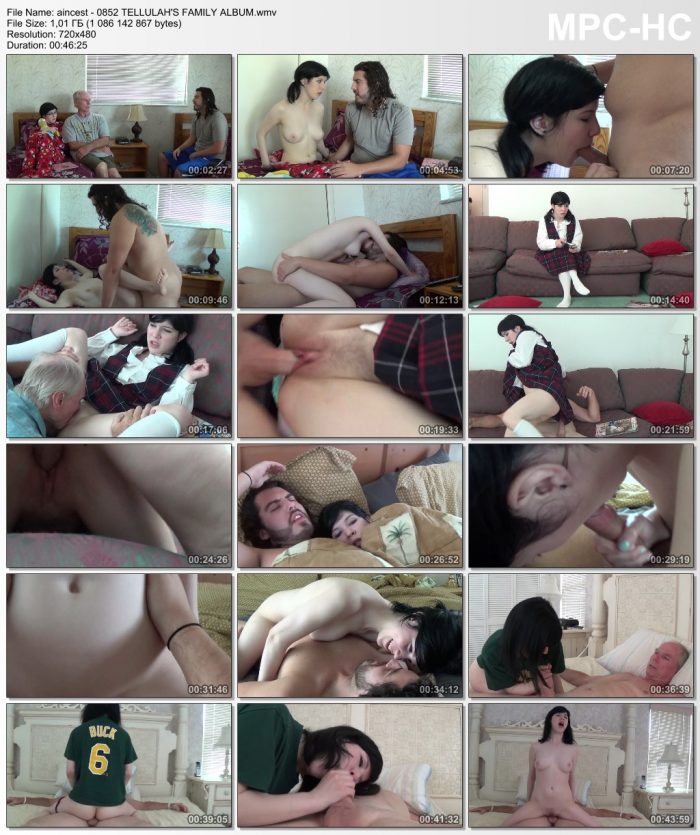 Scene 1.
Dad has decided that his youngest Daughter, Tellulah, is at the age where she should lose her Virginity. Dad has the "Virginity" talk with Tellulah…..and explains that she should be Deflowered soon…..and that, keeping with family tradition….it should be with "one of her own". Dad tells her that he doesn't want her losing her Virginity to somebody off the street….unsure if they are clean etc….. so her Deflowering should be in her Family. Dad gives Tellulah a choice….she can do it with Dad….or her big Brother, Russ. Young Tellulah….frightened and scared…..tells Dad that since Russ is closer to her age….she chooses him. Dad calls Russ into his Sister's room and briefs him on the conversation. Russ remembers that he, in fact, lost his Virginity to his Mom…..so he knows the drill. Dad tells Russ "I give you the girl…bring me back the Woman…." Dad leaves the two Siblings alone….and Russ proceeds to gently and lovingly Deflower his baby Sister. After licking her Virgin Pussy…and instructing her to suck his cock….Russ penetrates his baby Sister, and begins to take her cherry away. "OUCH …..OUCH…….you're taking my Virginity!!!" Tellulah cries out, as Russ Pounds her. Russ shows his baby Sister Missionary position…..Doggie-Style…..and Girl On Top position as he tutors her in the ways of sex. Russ finishes by filling her Pussy with his cum…at which point Tellulah cuddles with her big Brother, and thanks him for initiating her.
Scene 2.
Tellula's chore was to have the Family Room cleaned up before her Dad got home from work. She, however, got distracted playing video games after school…..and when Dad gets home….the room is a mess!!! This is NOT the first time Tellulah has messed up….so Dad is furious with her. Dad tells her that she needs to be Punished….and immediately puts Tellulah over his knee and gives her bum a hard spanking. After the spanking is done….Dad tells Tellulah that she needs to have….the…."Extra Punishment"!!! Tellulah starts to shake…."No Daddy PLEASE!!!….not the Extra Punishment!!!!……anything but the Extra Punishment!!!!….PLEASE NO DADDY!!!!". Daddy is furious, however…and he continues with the Extra Punishment. Dad pulls up Tellulah's skirt and begins to lick her young pussy while she screams and cries. Next, Daddy shoves his cock into Tellulah's mouth and forces her to suck it. Daddy continues the dreaded Extra Punishment by Fucking Tellulah REALLY hard in all kinds of positions, while she screams and begs him to stop…."You're hurting me Daddy…..please stop…..". When she has been painfully fucked hard in several positions, Daddy tellsTellulah to get down on the floor on her knees, and get ready for the "Final Punishment". Daddy proceeds to cum all over Tellulah's face while she cries….and promises she will never do it again.
Scene 3.
It's a stormy night, and Tellulah is frightened!!! She has always been afraid of the Thunder….and whenever there is a Storm…..she seeks a Family member to cuddle with. Tonight…..Mom and Dad wouldn't let Tellulah climb in bed with them…..so she climbs in bed with her older Brother Russ. Russ is woken from a sound sleep by his baby Sister…but agrees to let her stay and cuddle. As the Storm rages outside…Tellulah asks her big Brother if they can "play"…..so that she can get relaxed enough to fall asleep. Russ reluctantly agrees to "play" with his little Sister…and Tellulahstarts to suck her Brother's cock. Russ suggests some 69, so he can lick his Baby Sister's ass and pussy. Tellulah and Russ Fuck away while the Storm continues….until Russ fills up his Sister's pussy with a big, messy Creampie. The two Siblings wish they could move to Florida…so that they can "play" during Thunder Storms more often!!
Scene 4.
Young Tellulah has recently discovered sex….and she can't get enough of it….she LOVES sex!!! Tellulah is so horny, and so controlled by her raging hormones…that she even turns to Family Members to satisfy her desire when there are no other males available. It's Saturday morning….and while her Daddy is asleep….Tellulah ties him up…..and is preparing to Force Fuck him!!! Dad wakes up just as the final tie is rendered….and orders his hormone infused Daughter to release him. Tellulah, however is NOT going to stop….she Fucks her Dad forcefully….riding him while she screams in ecstasy……making him cum in her mouth. Thankful that the odd, inappropriate ordeal is finally over….Dad asks Tellulah to release him. Tellulah informs Daddy that she needs more….and she Force Fucks him a second time!!! Dad begs her to stop….telling her that there is no way he is going to cum again for her…..but Tellulah surprise her Daddy by pulling a painful, second ejaculation from him!!! Young out of control girls…oh well.
Format: wmv
Resolution: 720 x 480
Duration: 00:46:25
Size: 1.01 Gb
http://fboom.me/file/fcb890693e54c/aincest_-_0852_TELLULAH%27S_FAMILY_ALBUM.part1.rar
http://fboom.me/file/c7a156dea0ca8/aincest_-_0852_TELLULAH%27S_FAMILY_ALBUM.part2.rar