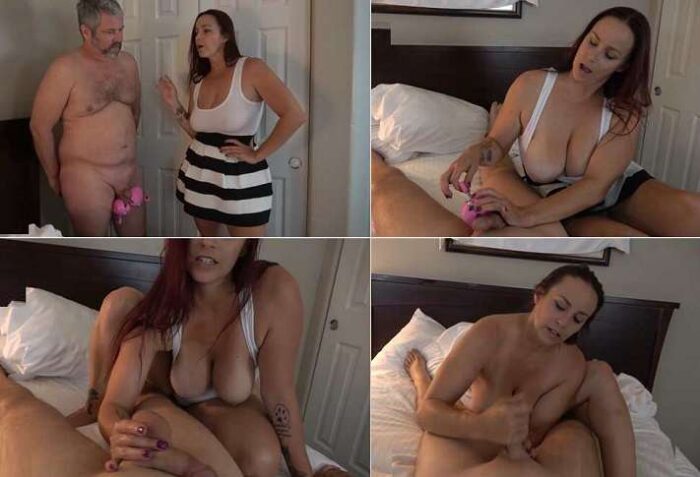 making your balls and dick #1
I'M GOING TO USE MY TITS TO BEAT YOUR DICK BIGGER.
Bella Is a proud, sexy, full figured woman. She wants the world to know how amazing her and sexy her family is. There is no room in it for a Step-Brother with tiny balls and small loads.
Bella has taken it upon herself to correct the issue. She has encased your nutsack in an Elephant Balls Device. She hopes that by doing this your balls will swell up and grow to the proper size. After teasing and toys with them she takes the device off and tries to see if she can milk any load from your too small dick… After all, when she engulfs it with her big fluffy titties, you can't see it. Then she beats your dick with her tits… will her experiments work? You be the Judge.
Tags: Role play, SISTERS , step brother, step sister, Redhead, Handjob, Cumshot, CUCKOLDING, HANDJOBS, Femdom, Female Domination, TITJOBS, BONDAGE DEVICE,
Format: mp4
Resolution: 1920 x 1080
Duratio: 00:15:44
Size: 1367 Mb