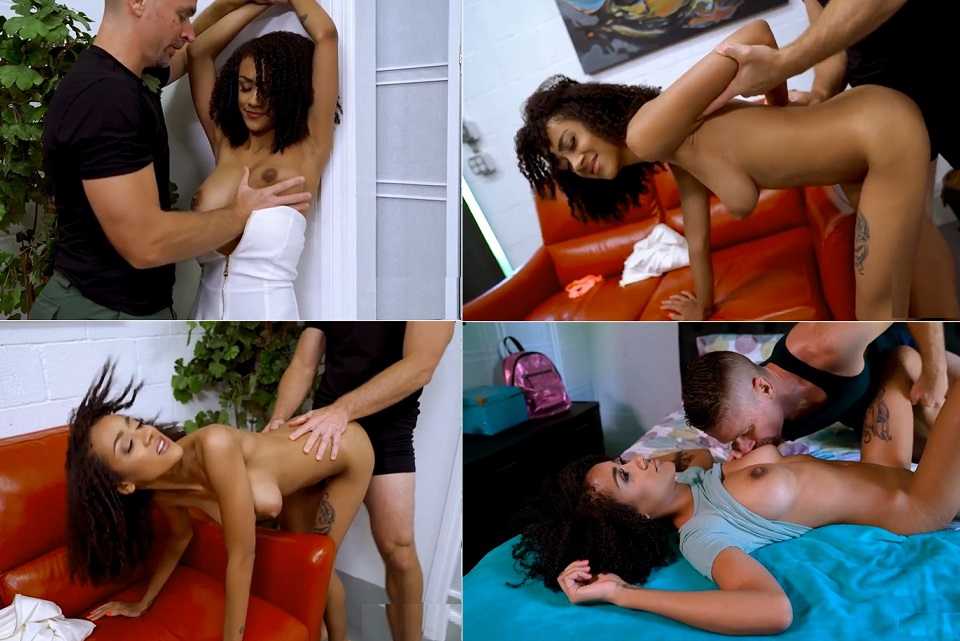 Added: 9/13/17 6:45am
Scene One: Daughter Tip Toes
Daughter tiptoes into the living room wearing a tight dress carrying her shoes. Out of nowhere Dad shoves her against the wall. He pins her arms over head with one arm, and begins squeezing her boobs with the other while nuzzling her neck. He says, "My little Brown Sugar. You feel so hot, just like your mother, she was always hot." She starts crying, "Daddy, please…" etc.. He reaches under her skirt and begins finger-fucking her roughly. She begs and he finger fucks for a couple of minutes. He slides off her panties, unzips his pants and bends her over the couch. After he cums, he continues to hold her against the wall while continuing to nuzzle her neck and tell her how much he loves her.
Scene Two: Daddy Please
Daughter is lying in bed, the room is dark, eyes wide open and we only see her face… In a stunned/disembodied voice she says, "Please Daddy, I don't want to do this anymore. Please." She then winces showing her laying on the bed naked and spread-eagle. The Father is sitting on the edge of the bed finger-fucking her. He gets on top of her and sucks her breasts briefly and then shoves his dick in her. She cries out lightly when he does this. While he fucks her; he kisses her neck and shoulders, her face is blank and uncomprehending, eyes wide open with tears rolling down her cheeks, he is really slamming in and out of her. After he cums, he gets off of her and walks away. She continues to lay there unmoving, just crying silently.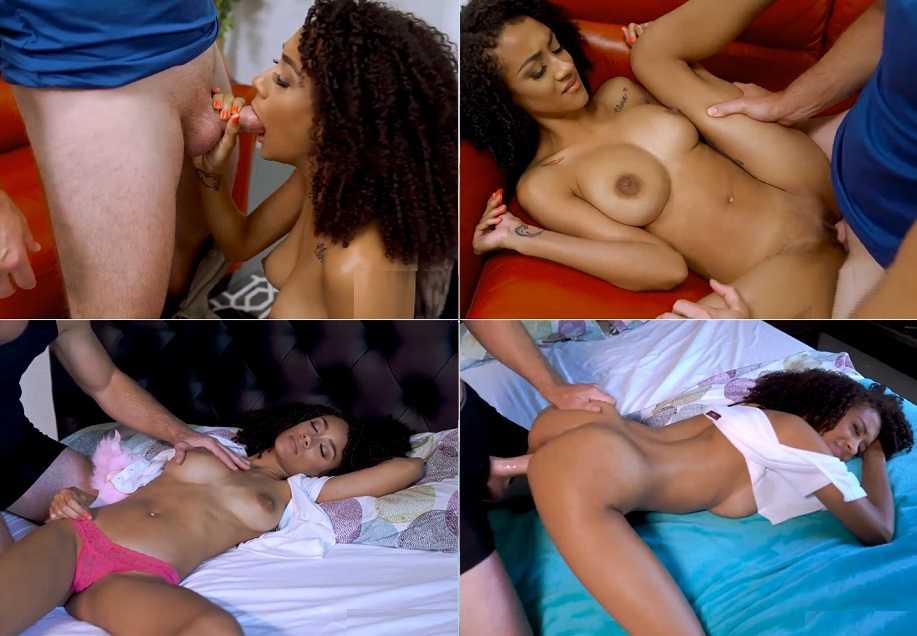 Scene Three: Daughter Strips
Ariana comes into the living room, Dad is standing there; he tells her how beautiful she is. He tells her to strip for him; she refuses, he insists, she reluctantly and slowly undresses, she sobs and covers her breasts and pubic region while doing this and he masturbates. He tells her to dance for him, she clumsily and awkwardly while crying dances briefly. He walks to her and tells her to get on her knees. She begs not to but complies after he continues to insist. He rubs his dick all over her face and has her give him a BJ. He then fucks her all over the couch in multiple positions…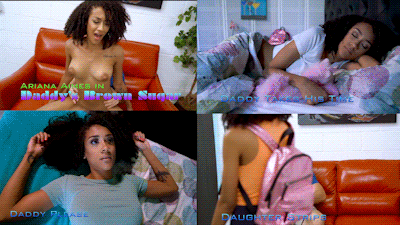 Scene Four: Daddy Takes His Time
Daughter is asleep in the bed on her side, under a single sheet, wearing panties and some type of top that buttons up, room is dark. Dad comes in naked and stares to her for a moment while standing close by the bed. He slowly pulls the sheet back, without touching her he slowly runs his hands up and down her body.