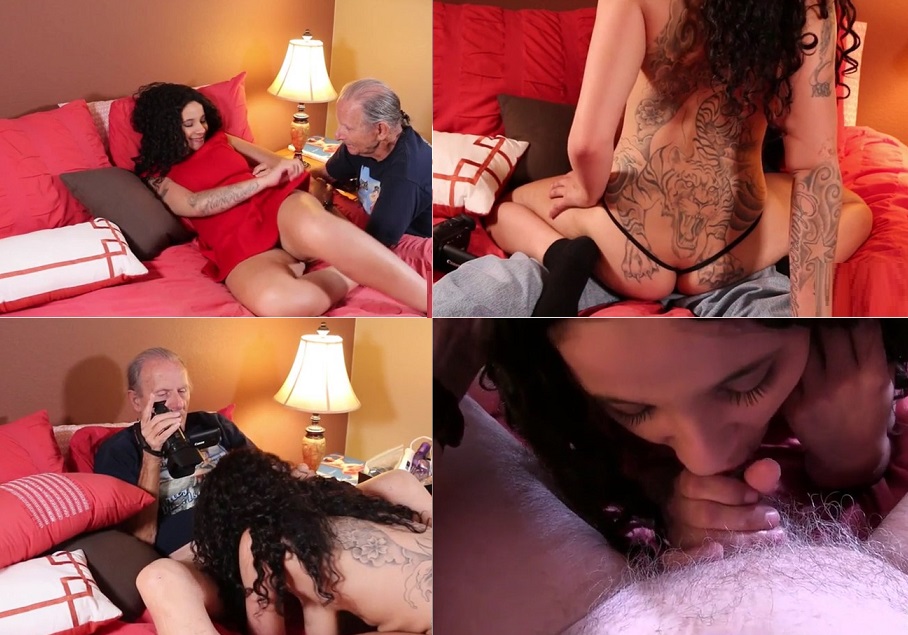 Added: 11/29/17 01:13AM
The old man has his 22 year old granddaughter come to visit him in Las Vegas. He has not seen her for quite a while and is surprised and how grownup she has become.
The 85 year old guy shoots videos for private clients, mostly bondage and tickling videos, not really adult stuff. His model canceled on him and he really wants to get a video off to one of his regular clients. He found out that she is very ticklish and she agreed to be a model in his video. He assured her that it is very proper and no one except his private clients will ever see the video.
The video starts with her on the bed in the studio in a cute red dress that is kind of too short for her. Grandfathers starts tickling her and wow, is she ticklish. Her dress pulls up and we can see her little panties. He even uses his favorite tickling tool, an electric toothbrush on her, it drives her wild.