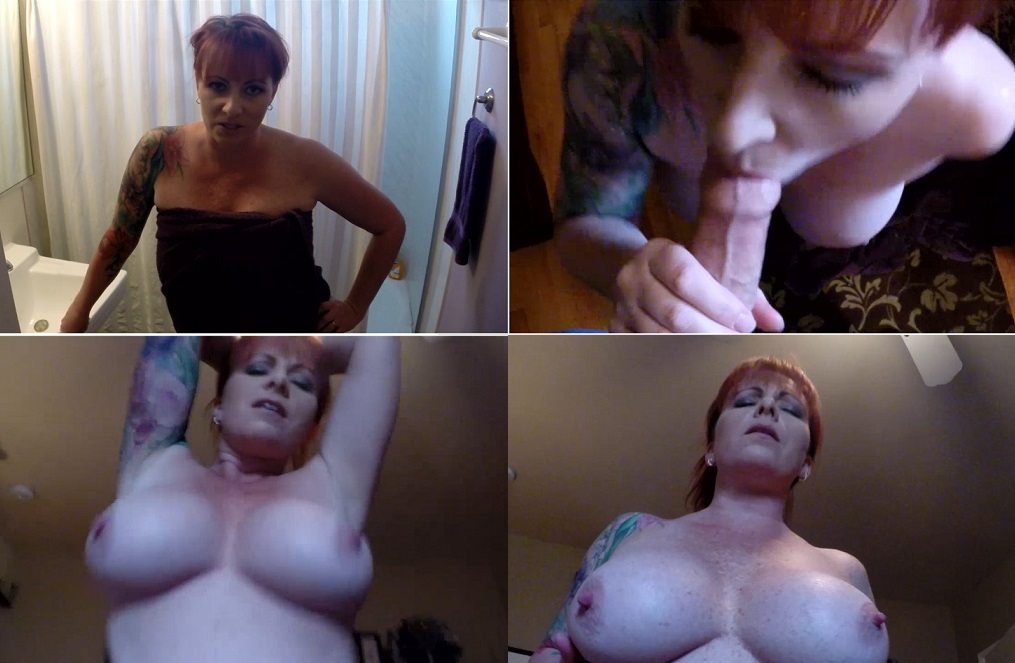 You catch your stepmom in the bathroom wrapped in only a towel but she doesn't really care.
She knows you have mommy fantasies, so she doesn't mind letting you watch her as she towels off her naked body. In fact she finds it hot that you wanna fuck her, she loves the fact you find her attractive… she doesn't even mind dropping to her knees & sucking on your cock!
But her biggest turn on is throwing you down on the bed, riding on your cock & telling you to "Fuck Mommy". It makes her feel so bad but makes her orgasms so good… oh, & she also asks you fill up her cunt with your cum so that your Dad can fuck it out later.
Will you also do that for your Mommy?