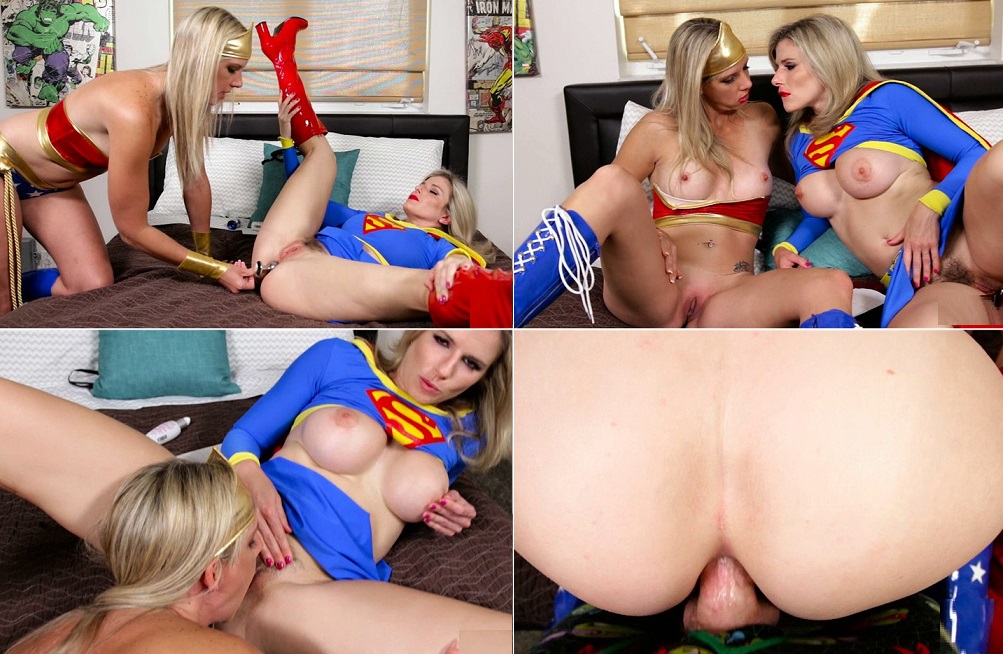 Added: 5/25/16
Scene One: Robins
Wunder Woman and Super Gurl rush to Robin's house on an emergency call. But instead of finding Robin they only find her mask, two butt plugs, and a note. They must put the plugs inside themselves and masturbate if they ever want to see Robin again.
The two most powerful women in the world have no choice and no fear as they help each other push the cold metal into their tight asses.
Scene Two: What friends do
What's happening to me? Super Gurl asks as a feeling of heat washes over her body. She can't control herself and reaches for her pussy. Wunder Woman reaches out and gropes her friends breasts, the butt plugs poisoning their bodies.
They try to stop kissing each other, touching each other, rubbing themselves. Their wills are broken and they both cum. Orgasming, they freeze in place like dolls waiting for their owners return.