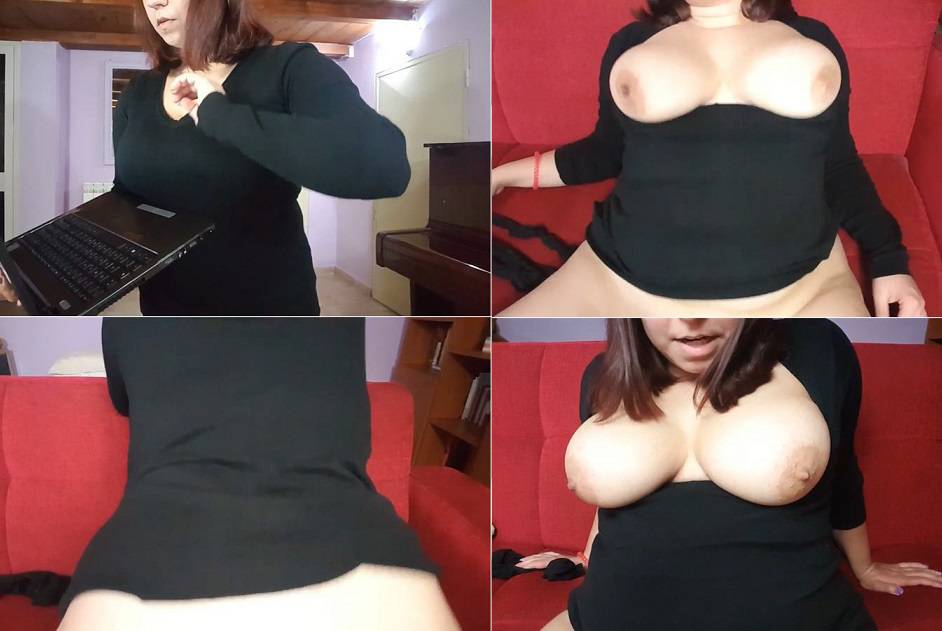 Your bedroom is a mess and your mom is very angry with you.
"Just because dad is away for work, you can't do whatever you want! I'll tell him everything!", she says, but she doesn't know about your card. You have discovered her clips4sale store, nights ago. That girl is clearly your mother!
"That's not me..!" she lies. After few seconds she is already on her knees in front of you, asking you to keep the secret.
"I will do everything to keep your silence! Sorry if I've been rude with you… you don't have to clean your room"
Nope, is not that simple, dear mom. The price to keep your silence is very, very high.
You ask her to show you her breasts. She seems reluctant ("these are just fetish videos! I don't really want to do that genre of things with my son!") but you remember her that you could tell everybody that she is a web-whore. She accepts. Then you ask her to take her shorts off, move her panties and show her pussy to you.
She's keeping her tears. Your next order is the hardest one: to masturbate in front of you, her beloved son.
She touches her pussy, crying and moaning for pleasure at the same time.. this is so wrong, but she cannot do anything but follow your will. You cannot contain yourself anymore: you push her on the couch and start to fuck her pussy, deep and rough. She clearly likes it, even if she still cries a little and tell that this is so immoral. You explode inside her, filling her vagina and uterus with your warm cum.. she gets so mad for that!
"I am ovulating in these days! What the hell do you think?! This is a mess.. you are such a bastard!", then she leaves.
Mommy doesn't know that this is just the beginning of her blackmail.
Categories: Mother and Son, incest video, virtual incest, virtual porn, POV SEX, BLACKMAIL FANTASY, MOMMAS BOY, FEMALE DESPERATION , mom, mommy, sex with mom, roleplay, virtual sex, bouncing boobs, creampie, impregnation, rough sex, moans, masturbation, flashing tits, mother, son, family
Format: mp4
Resolution: 1280 x 720
Duratio: 00:12:20
Size: 717 Mb