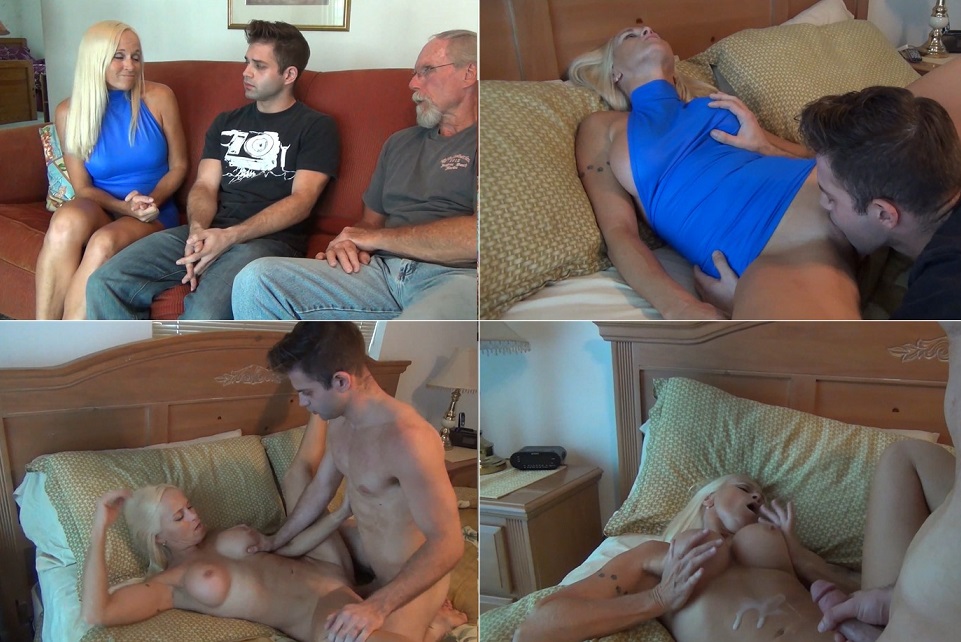 WHEN DAD FINDS OUT HE IS BEING RE-LOCATED…
RICKY MUST STEP UP AND BE THE MAN OF THE HOUSE
…WHICH INCLUDES…FUCKING THE STUFFING OUT OF HIS MOTHER!!!!
Ricky gets a serious talk from Mom and Dad. It turns out…that Dad is being transferred overseas…..for 9 months!! That leaves Ricky and his Mom by themselves. Among other additional responsibilities Ricky must inherit…..Mom and Dad tell Ricky that Mom's "sexual appetite" must also be taken care of during Dad's absence. To prepare for Dad's extended trip….Mom takes Ricky to her bedroom….and gives him a "test run"!!! As it turns out….Mom LOVES to be pounded hard by her young, hormone crazy Son!! Ricky fucks his Mom so hard, that she screams and orgasms over and over again!! Mom is now looking forward to 9 months of young cock!!!