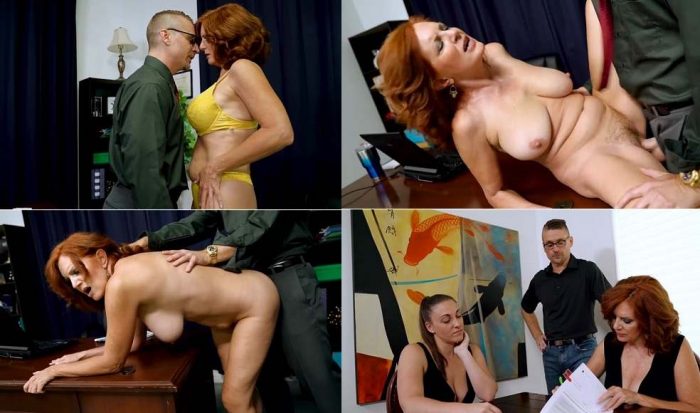 Added: 9/28/18 6:45am
Episode One – Breaking Mom
Luke looks his mom up and down, blouse slightly open, breasts full and lively. She hasn't changed much, she was older in the face but her body and attitude were the same.
Mom and Sister Cory are deep into dept, credit cards are maxed out, cars about to be repossessed and their house is in foreclosure. Mom, Andi, is in Luke's office to beg for help. She is willing to do anything for his help and Son, Luke, will test her willingness to do anything for help…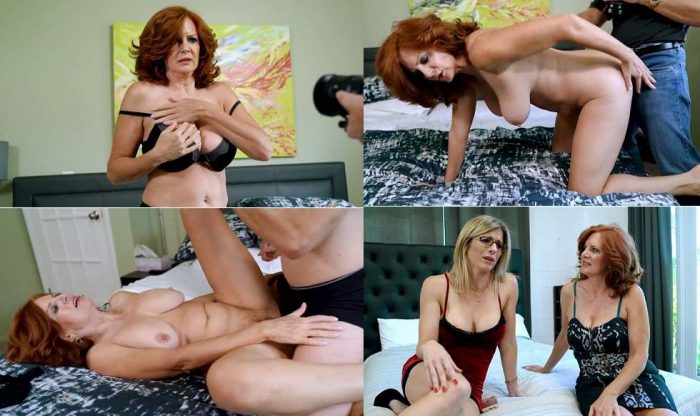 Episode Two – Testing Her Limits
With his mother naked and helpless in his office, Son decides to
Test the limits of what his Mom is willing to do.
Luke fucks his Mom and tells her to come by his house tomorrow after work…
Later that day Cory meets with her Mom in the kitchen…She asks Andi if she got Luke's money…Mom said sort of but not yet…Cory yells at her Mom and calls her names…"You better get his Money Mom or we are losing everything!!!"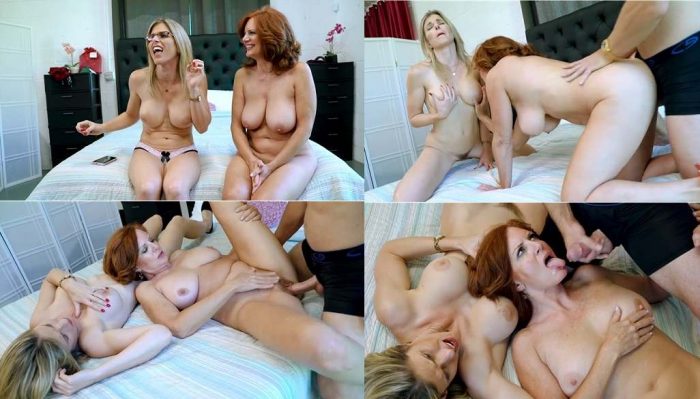 Scene Three: The Contract
Luke and Andi meet with Luke's attorney to sign some paperwork. "You can trust me," he says, as she signs all the documents without reading them. "You just signed away your life, all your possessions. I own you now," Luke says to his mother. He then proceeds to bring her in to a bedroom with a bed and lights facing the bed. He explains to her that she is going to have to work for her money by becoming a webcam performer for his company. Andi is shy, but Luke does not care. "Say hi to all your new fans, mom" he exclaims. Andi strips naked for her son and for the camera that he is holding in his hands; she then lays back on the bed and begins to masturbate. "It feels so good," she moans at the camera. Her sons dick begins to get hard as he watches her.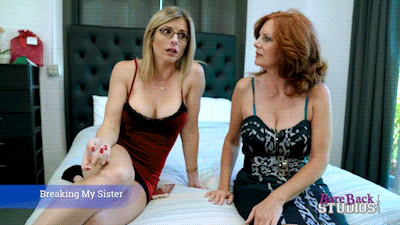 Scene Four: Forgotten Brother
Andi meets up with her other son, Luke's brother, Mike. She is in tears; she is a wreck from all that Luke has been putting her through lately. She begs for Mike's help since he is a police officer; she makes the assumption that he will help her if she has sex with him too. "Your dick is so much better than your brothers," she says while she begins to suck his dick. They have sex in several positions until Mike eventually cums all over his mother's big, natural tits. Then she asks "So, you're going to help me, right?" and Mike responds by telling her that he never planned to help her because he's on his brother Luke's payroll. Sorry, mom.
Scene Five: Breaking My Sister
Cory and Andi are sitting on Luke's bed in party dresses… just as Luke asked them to. Cory is still not fully sure of what Luke has planned for them, since their mother Andi hasn't disclosed all of the details to her yet. Luke comes in to the room and demands that they strip each other out of their clothes. "What?!" Cory states, "This is so humilating!" Cory is disgusted by both her mother and her brother's sexual behavior, but she continues to go along with this plan simply because she is so desperate for money to keep her lavish lifestyle. Andi begins to have sex with her son Luke, and Cory is disgusted but desperate. Will Luke be able to break his sister too…?
Categories: Mother and Son, Incest, Taboo, BIG TITS, BLONDES, OLDER WOMAN / YOUNGER MAN, REDHEADS , Andi James, mommy, Luke Longly, taboo, mother, cumshot, cum swallow, giantess, cum swallow, cory chase, blowjob, fucking, bush, daughter, milf
Format: mp4
Resolution: 1920 x 1080
Duratio: 01:06:28
Size: 1,45 Gb
https://fboom.me/file/7e384ce7a2c70/aincest_-_13938_Andi_James_in_Unloved_Son.part1.rar
https://fboom.me/file/942a49d6689ee/aincest_-_13938_Andi_James_in_Unloved_Son.part2.rar