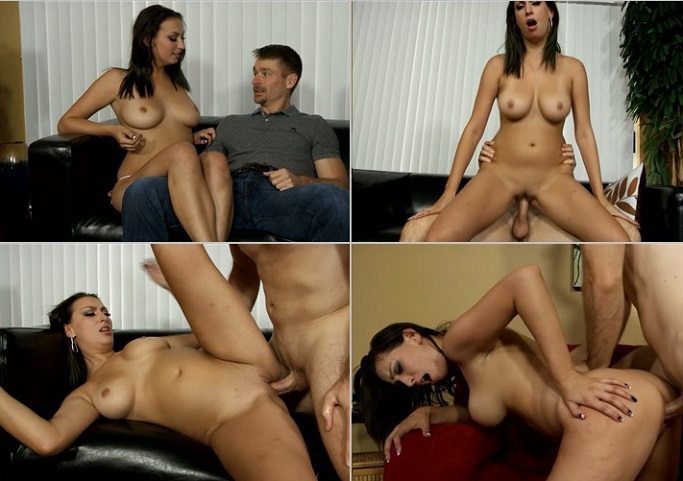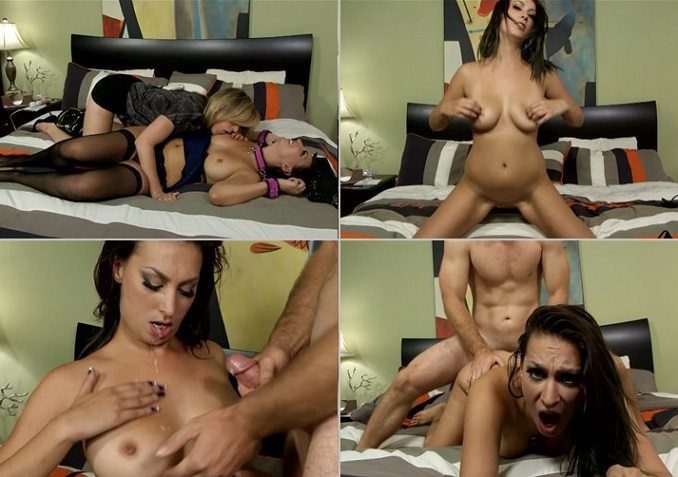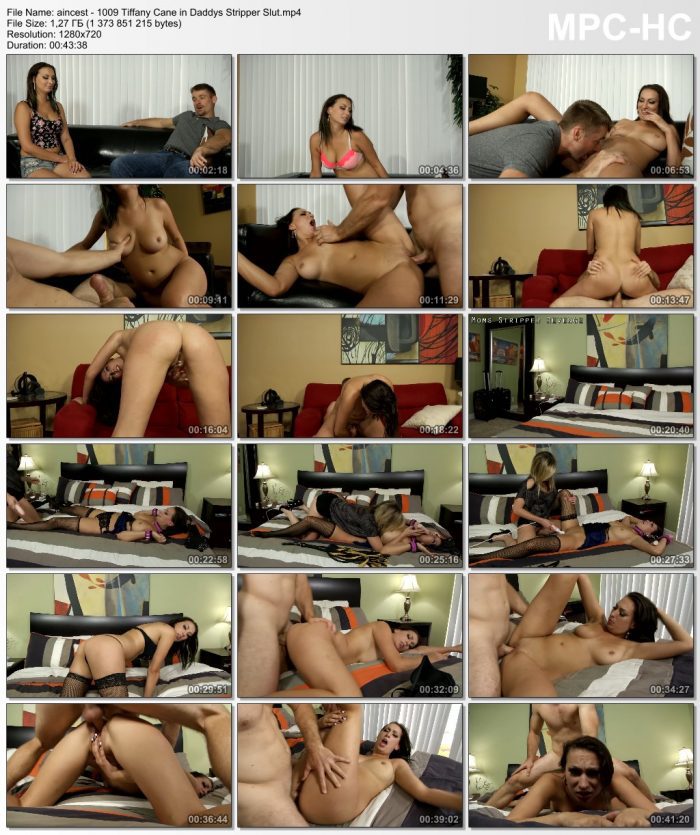 Scene One: Dad finds out
Dad went to a strip club with his friends only to find that one of the dancers was his daughter Tiffany. He rushed his friends out of the club and decides to confront her when she gets home. Tiffany walks into the house and dad asks how baby sitting went. He tells her that he knows about the stripping. Do you like men whacking off to your tight body He asks. I think that if you're going to be a slut you should be your daddy's little slut? He says and makes her give him a private show in the living room. He jerks his cock as his daughter reluctantly strips begging him to let her stop. As she dances her pussy gets wet and she tells her daddy what a slut she is and how she loves making men cum. Grinding on his lap Tiffany can't take it any more and turns around to suck his cock. She wraps her lipstick covered lips around him and sucks him until he cums in her mouth. Oh daddy your cum is so good she moans. So begins Tiffany's new life as her daddy's little stripper.
Scene Two: Waking mom with my performance
Mom is asleep in bed and dad has his daughter give him a bedtime strip on the couch. She pulls off her PJ's to reveal lingerie underneath. She strips and grinds on her dad until he pushes her down onto the couch. He licks her pussy making Tiffany moan and cry out for her daddy. He makes her cum loudly. With complete lust in her eyes she turns around and fucks him. Ridding her daddy makes Tiffany feel so naughty. She screams out for him to fuck her until she hears footsteps from moms bedroom. Dad tries to push her off but she keeps ridding him. When Cory steps into the room Tiffany tells her that she loves fucking her daddy's hard cock. Cory tells her that this is one odd dream and goes back to bed. They both cum from the excitement.
Scene Three: Moms stripper revenge
Dressed in lingerie and stockings Cory drags her daughter by a leash and collar to her bedroom door. Tiffany was waiting for her daddy to get home to give him the leash but mom caught her first. Tying her to the door Cory gives her daughter a long slow kiss. Mom I'm not a lesbian she tells her but Cory shuts her up with another kiss. Taking out a whip Cory smacks her bad girls bottom pulling down her panties and unhooking her bra. Cory licks her slutty daughter's body all over. She takes a dildo and puts it in Tiffany's mouth, telling her to keep it there. Taking a vibrator she rubs her daughter's pussy until Tiffany cums with her mouth full of dildo. She gives her daughter a kiss and leaves her tied up for daddy to find, cock still held in her mouth.
Scene Four: Making money with my daughters talents
Daddy has hired a camera crew for Tiffany and him to make a porno. Dad is going to sell it to everyone Tiffany knows. If she does a good job, she may have a lot of private stripping performances in the neighborhood. Knowing she's on film Tiffany looks at the camera and talks dirty the entire time she sucks and fucks her daddy's cock. She cums as she talks about her daddy shooting his hot cum over her face. Getting to her knees she sucks her dad until he explodes, sending streams of cum over her. She looks at the camera with a smile and tells everyone that she is daddy's little stripper slut who loves cum.
Format: mp4
Resolution: 1280 x 720
Duration: 00:43:38
Size: 1.27 Gb
http://fboom.me/file/440ac4217ed05/aincest_-_1009_Tiffany_Cane_in_Daddys_Stripper_Slut.part1.rar
http://fboom.me/file/4b736c28ef68f/aincest_-_1009_Tiffany_Cane_in_Daddys_Stripper_Slut.part2.rar